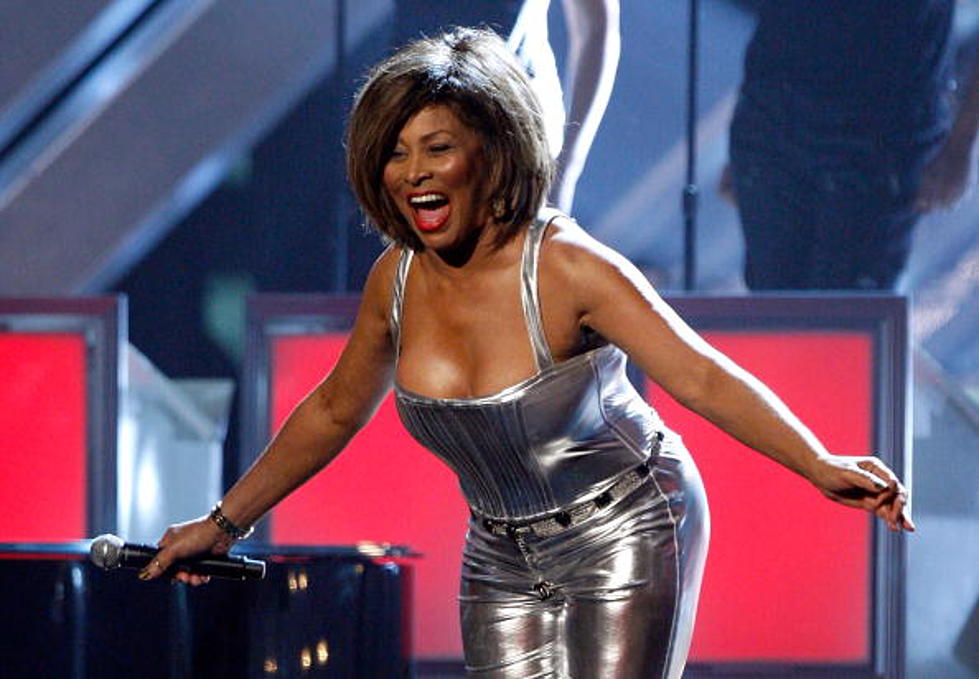 Remember When Tina Turner Came to Roberts Stadium in Evansville?
Kevin Winter/Getty Images
A legend has taken her final bow.
News just broke that iconic entertainer Tina Turner has passed away at the age of 83. When the app alert hit my phone, I immediately started thinking about the first time that I saw her in concert. It was at Roberts Stadium in Evansville and that particular concert was held at a pretty incredible time in her career and the career of her opening act. Here's what I mean.
Tina Turner's Private Dancer Tour rolled into Evansville, Indiana on September 8th, 1985. My uncle Bill took me to see her. I had Tina's Private Dancer cassette tape and I wore that thing out. I was pumped about getting the chance to see in her concert and the show was everything I thought it was going to be.
All these years later, I still remember very specific things about that concert. First of all, Tina was freaking incredible. Nearly 20 years later, I saw her again in Cincinnati and she brought it that night like she did in the mid 80s in Evansville. Tina was a consummate singer, dancer, entertainer and survivor.
But the one thing that sticks out most about her show in Evansville is this. And, I'll admit it. It's completely random that I remember this so vividly, but I was obsessed with pop music, the Billboard charts and Casey Kasem's American Top 40 Countdown.
Tina came to Roberts Stadium on the heels of the success of her album Private Dancer and her big screen role alongside Mel Gibson in Mad Max Beyond Thunderdome.
In fact, her song "We Don't Need Another Hero" (one of my all-time favorite Tina songs) was featured in that film.
The week that Tina came to Evansville to perform, her song was sitting at #2 on the Billboard Hot 100. And here's the really fun fact that makes this story so interesting.
Tina Turner's opening act that night in Evansville was John Parr, the guy who sang the title song from the movie St. Elmo's Fire. The night that John took the stage with Tina, his song- "St. Elmo's Fire (Man in Motion)" happened to be #1 on the Billboard Hot 100.
Yeah! They shared the stage in Evansville that week while holding down the Top 2 spots on the chart. I always found that to be a fun fact about that Evansville concert. The timing could not have been more perfect really.
Of course, the truth is this. There's never good timing when it comes to hearing news like we received today.
Like you, I have so many memories of Tina Turner. Her music was a staple in the soundtrack of my life as a kid and as an adult. I just got the app alert on my phone and I already miss her. Quite frankly, Tina was simply the best. In so many ways, she was better than all the rest.
Then & Now - Evansville's Washington Square Mall Through the Years
Evansville is home to a lot of unique buildings including the first enclosed retail shopping center in Indiana. Yes, our very own Washington Square Mall was the place to be when it opened in 1963. If you walk through the mall today, you would never guess how alive the shops were, even through the 1980s. Enjoy this walk down memory lane I've put together, and maybe someday there will be new life inside 5011 Washington Ave.
KEEP READING: 40 Real Indiana Towns with Quirky, Weird, and Funny Names
Outside the major cities, the Hoosier state is full of tiny little towns you've probably passed through on your way to one of those cities. Most of them are likely 100 to 150 years old, or older, and have been around far longer than the large metropolitan areas such as Indianapolis, Fort Wayne, South Bend, and Evansville. Typically, they were started by early settlers who found their way to the state and decided to make it home. Eventually, others would join them, and a community was formed. Over time, as the surrounding areas grew, most of them were folded into those areas and governed by the nearest city or county's governing body officially making them "unincorporated," meaning they did not have their own formally organized municipal government.
A scroll through Wikipedia's long list of
unincorporated communities in Indiana
shows several of them have names that by today's standards would be considered weird, quirky, or just downright right funny. These are my 40 favorities.