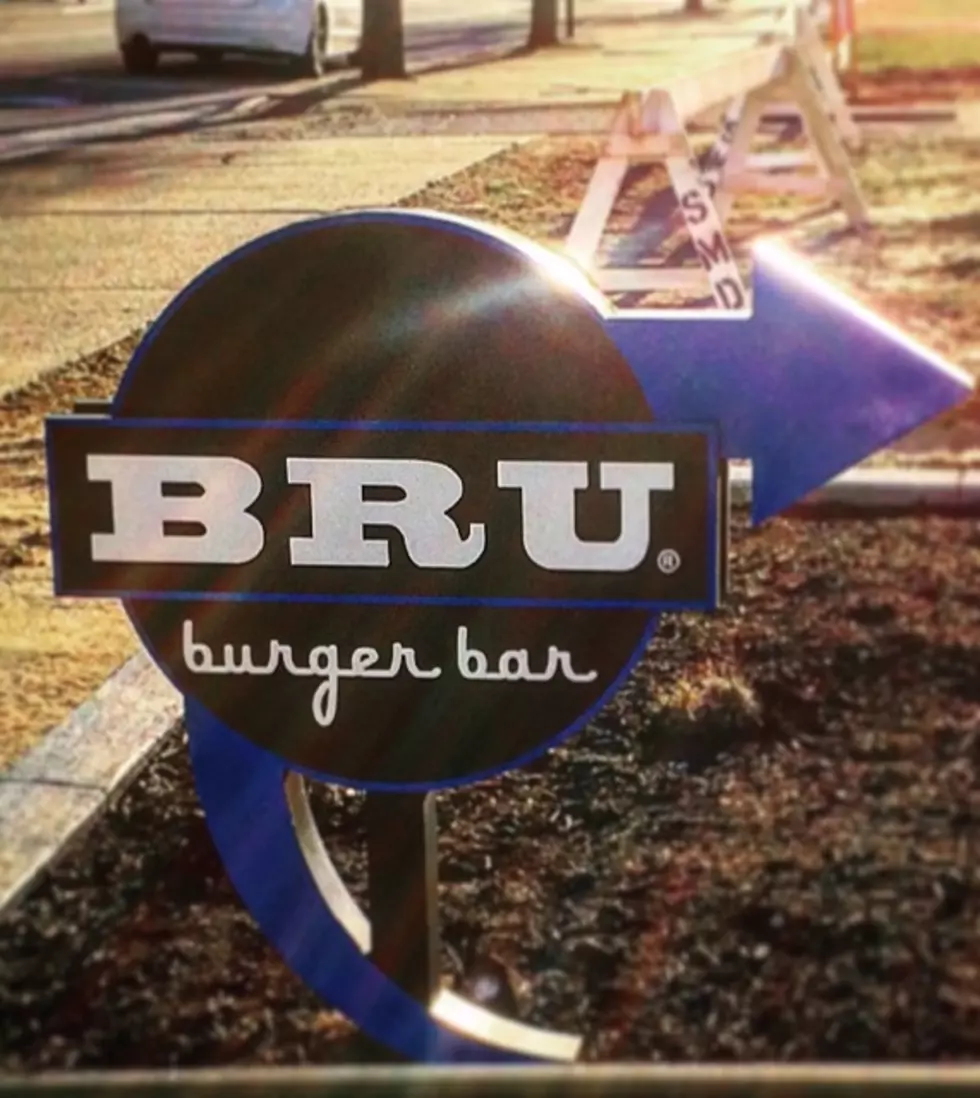 The Rob Reviews BRU Burger
Photo: Brittany Dart
On Friday, my girlfriend had a half-day at work at we were able to get together for a late lunch date.  We were able to have lunch and see a movie.  We had lunch at BRU Burger and I know a lot of people are talking about it because of its location and how new it is.  Here's what I thought about my first BRU Burger experience:
In short, I thought it was a fantastic dining experience.  BRU Burger got a lot of attention because it's occupied in the historic Greyhound building in Downtown Evansville.  The building is largely preserved on the outside which is a nice touch, and while the inside is obviously modernized, the integrity of the building is in tact because there are references to the bus station, the landmark's former life, all over the place.  While old documents and photographs from its Greyhound days are scattered about, you at no point feel like you're eating in an old bus terminal.
While admittedly we were almost the only two people in the building (it was like 3PM on a Friday), we did have fantastic service.  We sat immediately, a quick wait for our order to come out, and an attentive yet out-of-the-way server who never let our glasses get all the way empty but didn't hover over us.  I can't speak for BRU Burger when it gets packed (which I hear it does at night), but I couldn't really find anything to complain about from a service standpoint.
The food was top notch.  While I don't remember the specific name of the burger I had, it was essentially a bacon cheeseburger with some horseradish cheese and it was perfect.  My girlfriend got a veggieburger or something, which is using the term "burger" rather liberally, but both burgers came out looking picturesque...  Seriously, they were glistening and either could have been used for a menu cover, TV commercial, or some sort of beautiful burger magazine cover.  Thankfully, the taste lived up to appearance.  I had been warned that their French fries are just so-so and to go with their onion rings instead, a choice I would not normally make, but did in this case.  While I can't speak to the quality of the fries, I can tell you I didn't regret paying the $3 up-charge for the rings.
The cost was reasonable, too.  Given their location in a true Evansville landmark, I figured I'd be paying for that a little in the cost of my burger.  Our bill for two, including a margarita, was a little north of $30, and you can get a burger and fries for like $9-12 for the most part.  So my first experience at Evansville's BRU Burger was a positive one, and I'm looking forward to going again.
Sadly, after lunch, I was taken to see 50 Shades Darker.  I'll just say that lunch was the highlight of this particular date...