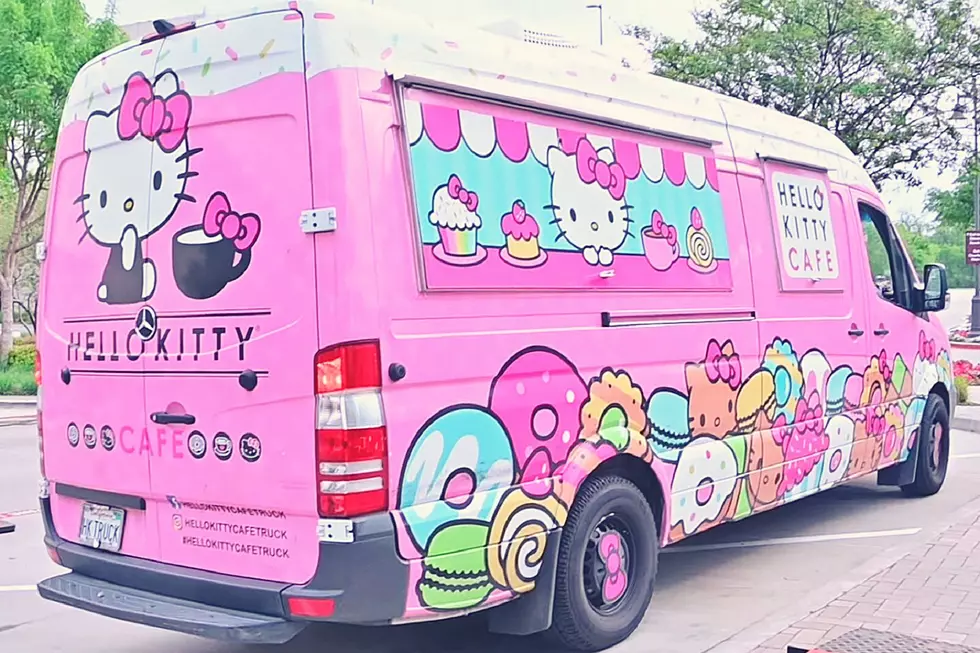 The 'Hello Kitty' Cafe Truck Returns to Kentucky This Fall [VIDEO]
キャサリン via YouTube
For the same reason acts like Journey, Pat Benatar, Rick Springfield, Reba, Garth Brooks, and Brooks & Dunn can still make lots of financial hay out on the road, any huge piece of pop culture from the past can make just about anything a hit.
Those legends are a small sample, but nostalgia brings their 80s and 90s fans back into the arena to relive magic moments. In 2022, nostalgia reigns supreme--countless reboots of movies or series and music sampling of 30-or-40-year-old hits are just a couple of examples.
And did you ever think you'd still be holding your favorite childhood cartoon characters in such high emotional esteem even though you simply CAN NOT watch the cartoons anymore? (Well, Bugs Bunny doesn't count; those are STILL funny.)
THE 'HELLO KITTY' CAFE TRUCK
That's why you create a food truck, paint it pink, slap Hello Kitty all over it and enjoy a great deal of success.
A LITTLE 'HELLO KITTY' HISTORY
The Hello Kitty phenomenon began 60 years ago with a company called Sanrio which didn't produce a Hello Kitty item until the coin purse in 1974. The iconic feline made her U.S. debut two years later with subsequent cartoon series to follow throughout the 80s, 90s, and the 2000s.
So if you have a food truck sporting a theme like that, you will attract heavy foot traffic.
THERE'S A 'HELLO KITTY' CAFE
The Hello Kitty Cafe Trucks travels the country selling goodies and merchandise and have a companion brick-and-mortar establishment in California.
THE 'HELLO KITTY' CAFE TRUCK IS COMING TO LOUISVILLE
On October 29th, the Hello Kitty Cafe Truck will return to Louisville and set up shop at Oxmoor Center from 10 AM to 7 PM local time. But don't go looking for lunch or dinner. The Hello Kitty Cafe Trucks are all about sweets--cookies, cakes, madeleines, and macarons (my favorite).
'HELLO KITTY' CAFE TRUCK PRO TIPS
And hey, if you know a Hello Kitty fan, you could hit the holiday shopping jackpot two months prior to Christmas. Here are some tips on how to maximize your Hello Kitty Cafe Truck experience:
Well, I have no such fans on my Christmas shopping list, but I also know that--despite the fact I'm not a Hello Kitty guy (I was always superheroes and Hot Wheels)--nothing can get between me and macarons if they're available.
This October, maybe you can take a break from your haunted house excursions and get your pink on in Louisville at Oxmoor.
[SOURCE: WLKY-Louisville]
KEEP READING: Check out these totally awesome '80s toys
LOOK: Things from the year you were born that don't exist anymore
The iconic (and at times silly) toys, technologies, and electronics have been usurped since their grand entrance, either by advances in technology or breakthroughs in common sense.
See how many things on this list
trigger childhood memories—and which ones were here and gone so fast you missed them entirely.
SEE: 30 Toys That Defined the '70s