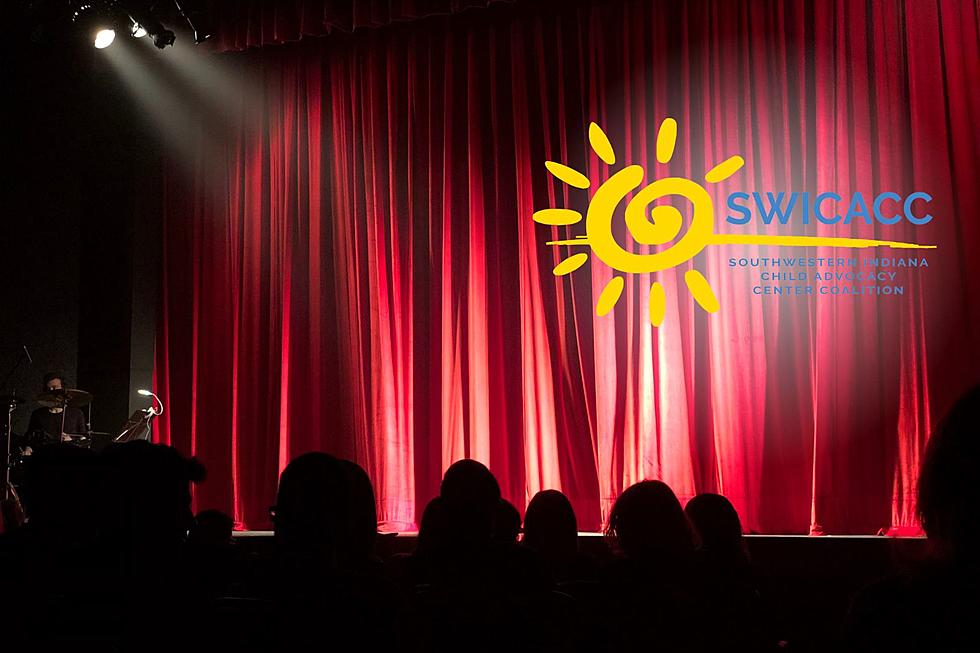 SWICACC Hosting Big Talent Show Fundraiser in April
Canva/SWICACC
A fun fundraising event is coming to southern Indiana that you might want to be a part of.
SWICACC (Southwest IN Child Advocacy Center Coalition) serves 7 counties in southern Indiana. For those who don't know much about this organization,  according to the SWICACC website:
SWICACC is a non-profit organization founded in 2009 when it was recognized that children victim of maltreatment did not have a child advocacy center within their community. Through grants, fundraisers, and donations, SWICACC continues to grow and provides services to children in Crawford, Daviess, Dubois, Martin, Orange, Perry, and Spencer Counties.
During an investigation of child maltreatment, SWICACC conducts forensic interviews with the children reported to be victims of abuse. A forensic interview is a specialized neutral fact finding interview. The interview is used as evidence during the investigation and prosecution of child maltreatment. SWICACC staff follow national protocols and go through extensive training to conduct these interviews. Utilizing a multi-disciplinary team approach and a child advocacy center reduces the number of times a child has to tell thus reducing trauma.
In order to continue to offer their services to the community, the organization must hold fundraising events. Their biggest fundraiser is coming up later this month, and you are invited.
2023's SWICACC's Got Talent
On Saturday, April 29th at the Calumet in Jasper, Indiana, SWICACC will be hosting the Kickback event called SWICACC's Got Talent. This fundraising event will include a talent show, catered meal, a silent auction, and music to end the night. You can take a look at some of the contestants in the post below.
Follow SWICACC on Facebook to vote for your talent in advance and purchase tickets by clicking here. If you are unable to attend but want to donate, you can do that as well at that site.  They also have an Amazon wish list for items that are always needed at the Center on 5th Street.
KEEP READING: 40 Real Indiana Towns with Quirky, Weird, and Funny Names
Outside the major cities, the Hoosier state is full of tiny little towns you've probably passed through on your way to one of those cities. Most of them are likely 100 to 150 years old, or older, and have been around far longer than the large metropolitan areas such as Indianapolis, Fort Wayne, South Bend, and Evansville. Typically, they were started by early settlers who found their way to the state and decided to make it home. Eventually, others would join them, and a community was formed. Over time, as the surrounding areas grew, most of them were folded into those areas and governed by the nearest city or county's governing body officially making them "unincorporated," meaning they did not have their own formally organized municipal government.
A scroll through Wikipedia's long list of
unincorporated communities in Indiana
shows several of them have names that by today's standards would be considered weird, quirky, or just downright right funny. These are my 40 favorities.
25 Most Common Last Names in Indiana
Do you share the same last name as thousands of your fellow Hoosiers?
Forebears
looked at hundreds of names across the state and ranked them based on the number of people who have them. Take a look at the list below to see where (or if) your last name is on the list.
See 11 Unique Attractions You'll Only Find in Indiana
From the World's Largest Ball of Paint to a pink elephant drinking a martini, the Hoosier State is filled with quirky little things worth a detour on your next road trip.