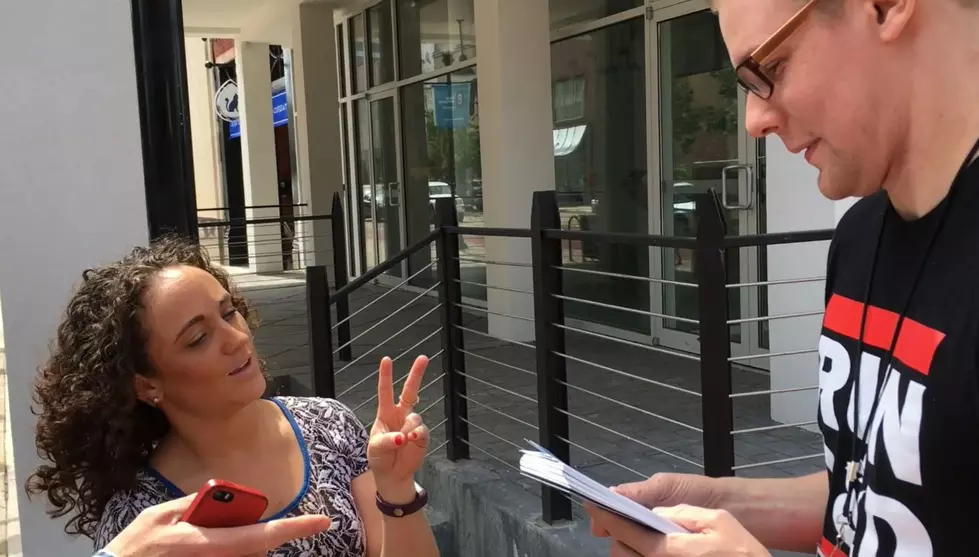 Ryan and Gavin Ambush People with Free Otters Tickets for e is For Everyone Night at Bosse Field [VIDEO]
(106-1 KISS-FM)
e is for Everyone Night is coming up at Bosse Field this Friday, and to help make sure everyone gets tickets, Gavin and I hit the streets of downtown Evansville to give unsuspecting residents free tickets to the game!
"The game" is between the Evansville Otters and the River City Rascals. First pitch is scheduled for 6:35 p.m., but be sure to get there early for pregame activities beginning at 5:00 p.m. including inflatable bounce houses, members of the Evansville Police and Fire Departments, as well as face painting, and a performance from The Boom Squad.
While the event is free, tickets are required for entry to the game. Due to the possibility of more people than seats, just because you have a ticket doesn't guarantee entry to the game. For more information, visit the e is for Everyone website.