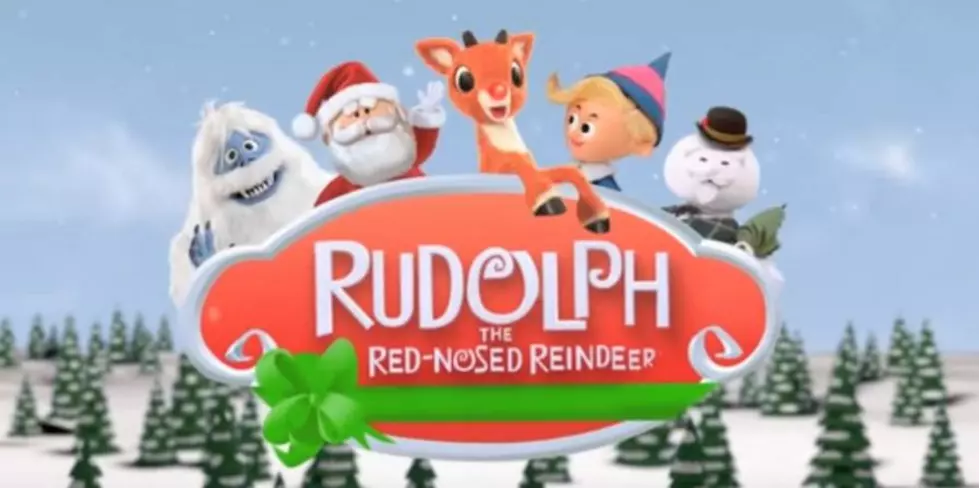 Rudolph The Red-Nosed Reindeer: The Musical Coming to Owensboro, KY
Rudolph the Red-Nosed Reindeer the Musical
When I was a kid, I was obsessed with all of the TV Christmas specials. I loved Frosty the Snowman, Santa Claus Is Coming to Town, The Year Without a Santa Claus. My absolute favorite though, hands down, was Rudolph The Red-Nosed Reindeer. Honestly, I am 50-years-old now and I STILL love that show. Each time the holiday season rolls around, I scan the TV listings to see when Rudolph's going to be on and I set my DVR to record it. That Rankin Bass masterpiece is pure magic!
Here's why! The entire show's on YouTube and you can see for yourself. I LOVE THIS SHOW!
Well, today, there is an exciting stage version of Rudolph too and, like Santa Claus, it's coming to town. Rudolph The Red-Nosed Reindeer: The Musical is coming to the RiverPark Center in downtown Owensboro this December.
All of the classic characters in the TV special are in the stage version as well: Rudolph, Santa and Mrs. Claus, Hermey the Elf, Bumble the Abominable Snow Monster, Clarice, Yukon Cornelius and the Misfit Toys!
Here's a fun sneak preview of the show!
Rudolph The Red-Nosed Reindeer: The Musical will be flying into the RiverPark Center and lighting it up on Wednesday, December 7th at 7pm. It's a show the entire family is going to love.
Angel and I had the chance to chat with Talia Gloster, the actress who brings Rudolph to life every night.
Tickets range from $45 to $60 (plus taxes and fees). If you'd like to experience the magic of Rudolph live at RiverPark, you can get your tickets by CLICKING HERE!
TOP 10: The best holiday TV specials of all time, ranked