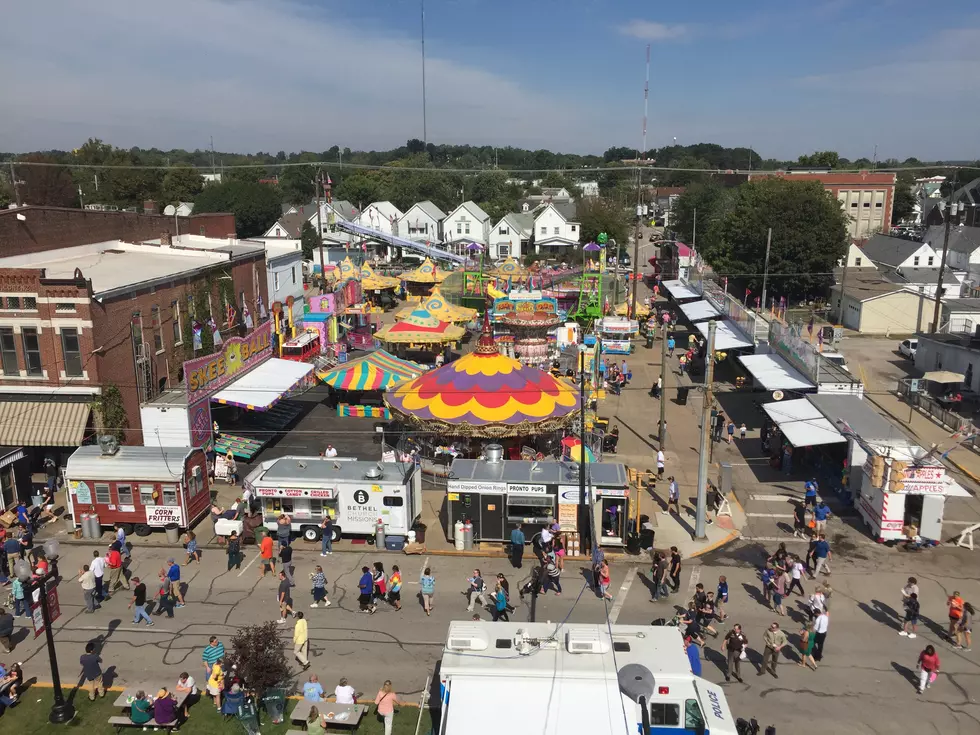 Nut Club Fall Festival Voted Best Festival in Indiana
(Townsquare Media)
The annual Evansville tradition is getting the respect it deserves across the entire state!
Evansville residents already know how awesome the annual West Side Nut Club Fall Festival is. With over 130 food booths whipping up a variety of traditional, and not-so-traditional dishes, live entertainment every day, and a slew of carnival rides, Franklin Street becomes a go-to destination during the first full week of October every year. And thanks to voters in a recent Visit Indiana.com poll, it may become an annual go-to destination for residents across the state.
Over 24,000 people voted in the poll according to Inside Indiana Business. Outside of the Best Fall Festival, other categories included Best Historic Destination, and Best Tenderloin.
The Nut Club Fall Festival beat out the popular Covered Bridge Festival in Parke Count, Feast of the Harvest Moon in West Lafayette, and another area festival, Kuntsfest in New Harmonie which came in 7th.
The 97th annual West Side Nut Club Fall Festival is set for October 1st through 6th, 2018.