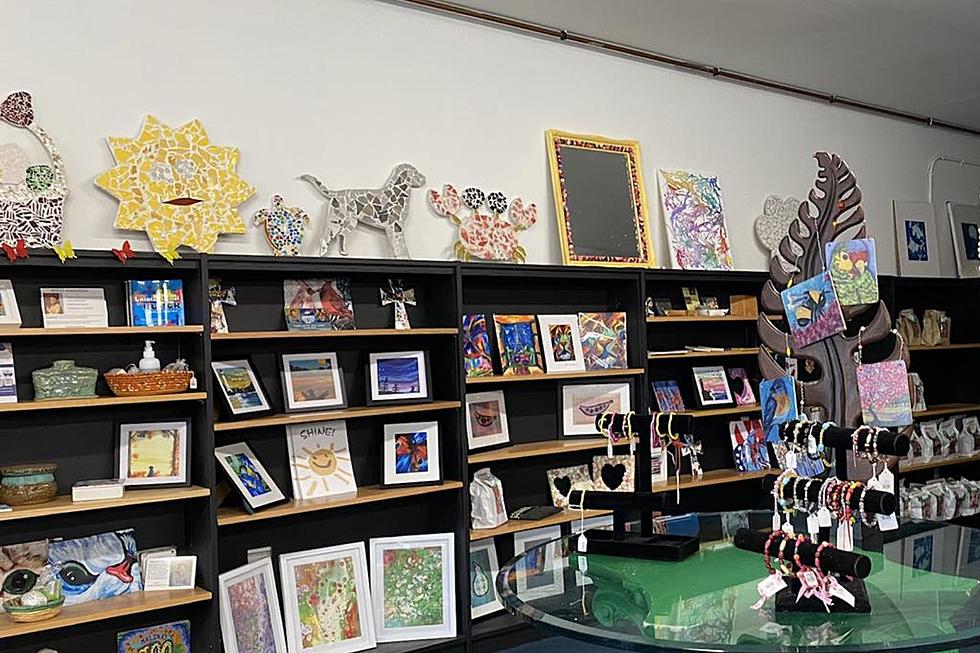 Nonprofit Boutique in Southern Indiana Features Unique Treasures for Mother's Day
The Hope Gallery - Newburgh
The Hope Gallery gives individuals with developmental disabilities the chance to work in the boutique creating art and gaining valuable skills.
Co-Founder Jennifer Parker opened Newburgh's Hope Gallery in 2021 to provide a safe place for young adults with special needs like autism to learn, work and interact in the community while building transferable lifelong skills. Team Members create mosaic and woven art and run the storefront. The Hope Gallery exclusively sells items created by artists with special needs.
Discover Exquisite Treasures at The Hope Gallery in Newburgh
If you are still trying to figure out what to get the moms in your life, I think that The Hope Gallery will be able to help you. Every mom loves to have something unique and there is nothing cookie-cutter about the gifts you'll find at the boutique in Newburgh.
The Hope Gallery -  512 W Main Street, Newburgh, IN
Monday: 12 pm - 3 pm
Tuesday – Saturday: 12 pm - 4 pm
'We're the Bomb Prom'
So, The Hope Gallery is more than just a neat shop with unique gifts. The Team Members are like family and they are now life-long friends. A very special event is planned this weekend that will give The Hope Gallery community a one-of-a-kind experience.
Not everyone has the opportunity to attend a high school prom, but Paige Talbert's family wanted to make sure that she has the best end to her senior year at Castle. This will be the first time that Paige and her fellow Team Members at The Hope Gallery have had the opportunity to experience a prom! I can't wait to hear about the amazing time and to meet Paige and her friends in person.
The Hope Gallery Was Named After a Very Special Girl
The Hope Gallery is named after Jennifer and Andrew Parker's thirteen-year-old daughter, Hope. Hope had a severe congenital heart defect - Hypoplastic left ventricle which is essentially half of a heart. She endured 17 surgeries including four open heart. She was unable to speak or use sign language due to a stroke that occurred during a procedure, but was full of HOPE. She was crazy about living life and absolutely loved all people. Even when living was hard, painful, difficult, and incredibly frustrating for her, she had joy in the midst. The Hope Gallery has Hope's prayer box where people can drop in prayer requests for our team members. Hope used to pray on behalf of these requests. Hope taught us to make the most of every day that we have here on earth by loving others in a big way. She unexpectedly went to heaven on February 25, 2020. We miss her immensely and honor her legacy by continuing our mission and loving big.
Keep Your Celebrations Sweet: 10 Evansville-Area Bakeries Serving up Decorated Cakes for Every Occasion
We have a great selection of local bakeries that offer custom-decorated cakes. Here are some of the delicious options in the Evansville, Indiana area.
WOOF: These are the most popular dog breeds in America