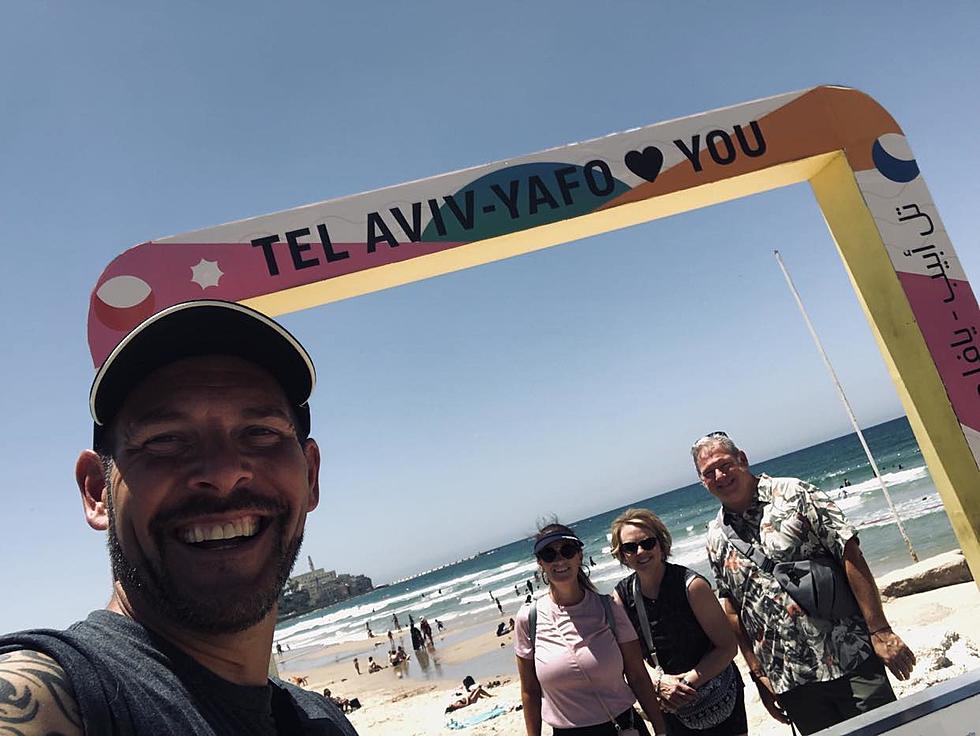 Hey Kentucky! We Should Have a Ninja Course in Our City Parks Too!
Chad Benefield
Last week, I was on vacation and spent some time in Tel Aviv, Israel. Tel Aviv has a glorious coastline that's full of high-rise hotels, beaches, restaurants and city parks.
First, here are a couple of photos that will give you an idea how gorgeous the city's coast is.
Here's a look from the modern side of Tel Aviv toward Jaffa- the old city.
And here's what I found situated right in between!
Tel Aviv is home to a city park that has a Ninja course in the middle of it.  It's a small, but incredibly challenging version of what you see on the NBC show American Ninja Warrior.
Because I love a good challenge, I was immediately lured to the course and thought it was awesome. There were various strength-building (i.e. crushing) obstacles. I was especially intrigued by this . . .
That, my friends, is a slightly smaller version of that gigantic MEGA wall they have on American Ninja Warrior. You know, the one you have to run up and leap to the top of because it's severely angled?
The course in Tel Aviv has a smaller version of that beast of a wall. The platform up top had a chain across it, so I took that as a cosmic sign that I probably shouldn't try to run up it- even though my friends were encouraging/taunting me to do it. It would certainly have been a challenge and I may have snapped an ankle (or my spirit) overseas.
Speaking of challenges, I have one! I think we need some city parks here in Kentucky to add some Ninja courses to them.  I mean, we already have some pretty cool skate parks around the state.  How about adding a Ninja challenge to the mix?
I live in Owensboro and we have some phenomenal city parks- like Smothers Park on the riverfront downtown. That park is already home to an amazing playground for kids.
How about a little Ninja action for the teens and adults?
LOOK: Explore the iconic buildings from every state
From colonial homesteads to mansions by the ocean, iconic buildings define every state in the country. Stacker compiled this list of notable examples from historic and government reports and news articles.