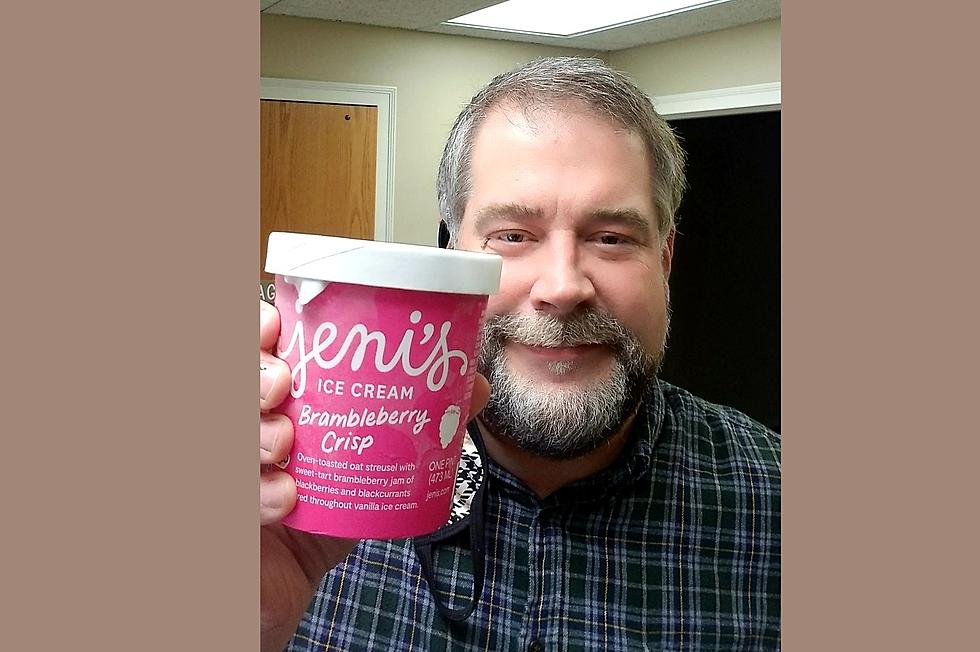 My Favorite Ice Cream Has Made It to Owensboro
Dave Spencer/Townsquare Media
I'll admit it. I'm a snob. Oh, not a snob in the way you're thinking. I look down my nose at NO ONE. Otherwise I'd be a big jerk.
But I do look down my nose at a LOT of ice creams. And for that, I can blame (or thank, I guess) Jeni Britton Bauer. I've never met her, but I'd like to.
Bauer is the entrepreneur behind my all-time favorite brand of ice cream. And I'd never heard of it before one of our friends from Gaylord Opryland Hotel mentioned it to me during a live broadcast at the resort six years ago.
Jeni's Splendid Ice Creams has shops all over the country and SIX in Nashville. And while all of them carry her unique and magical concoctions, my preference is the East Nashville store.
Jeni's has signature flavors that are available year-round and then there are the seasonal flavors. Brambleberry Crisp, which you see in the image, is one of the signature options and it is amazing. I get it every time I go to Nashville.
And, by the way, I got that pint at Meijer and am very excited knowing they carry it. And they're not carrying all of Jeni's flavors; I wouldn't expect that.
The ones you see there are year-round flavors. My favorite "seasonal" flavor is Sweet Cream Biscuits and Peach Jam. There's also one that has "sweet corn" in its name and it is ridiculously good.
Some other outstanding limited edition flavors include Pineapple Upside Down Cake, Brandied Banana Brulee, and Coffee with Cream and Sugar. And let me tell you, that last one may sound boring, but if you like coffee ice cream, that one's for you.
If you clicked that link you saw many more flavors and, seriously, that isn't a comprehensive display. There are many more that they're just not showing on the website right now.
This is a great discovery. I love visiting Nashville (haven't in a good while, for obvious reasons), but if I get a craving for uniquely sensational ice cream, I don't have to leave town.
CHECK IT OUT: See the 100 most popular brands in America