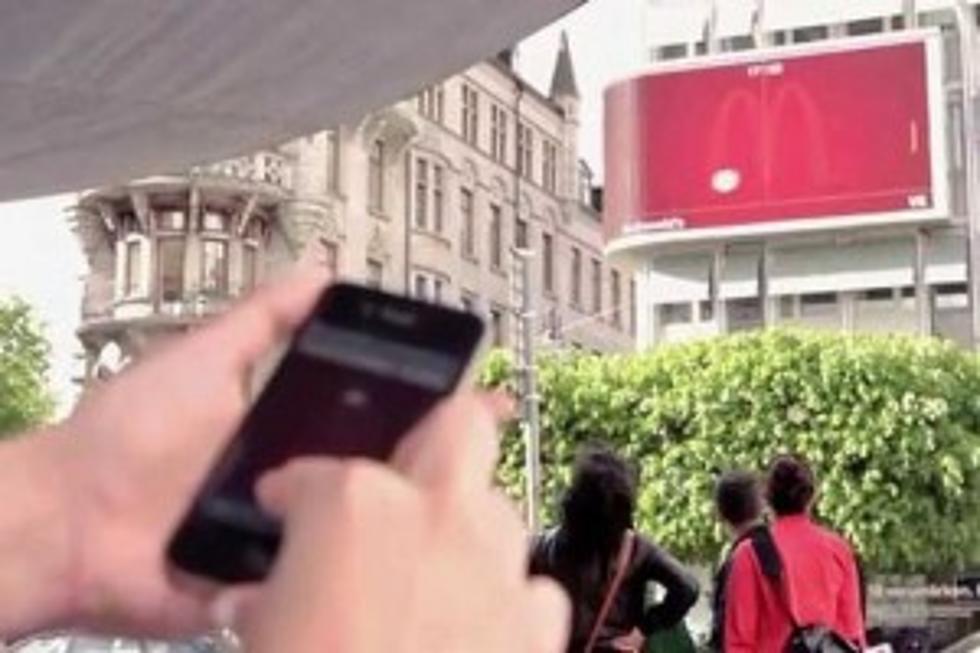 'McDonald's Billboard Hosts Giant Game of Pong [VIDEO]
A giant McDonald's video billboard in Stockholm, Sweden is hosting a game of pong that just about anybody with a smart phone can join in, without having to download any new software.
Instead, potential players use their smart phone to log on to a website associated with the promotion. After the phone's geo-location device confirms you are close enough to the billboard, the phone's touch screen can be used to control the game.
If you are able to last more than 30 seconds against your computer opponent, you will not only earn the adulation of dozens of on-lookers, but you will also get a coupon for a McDonald's product, conveniently delivered right to your phone. Read on to see this high-tech promotion in action.