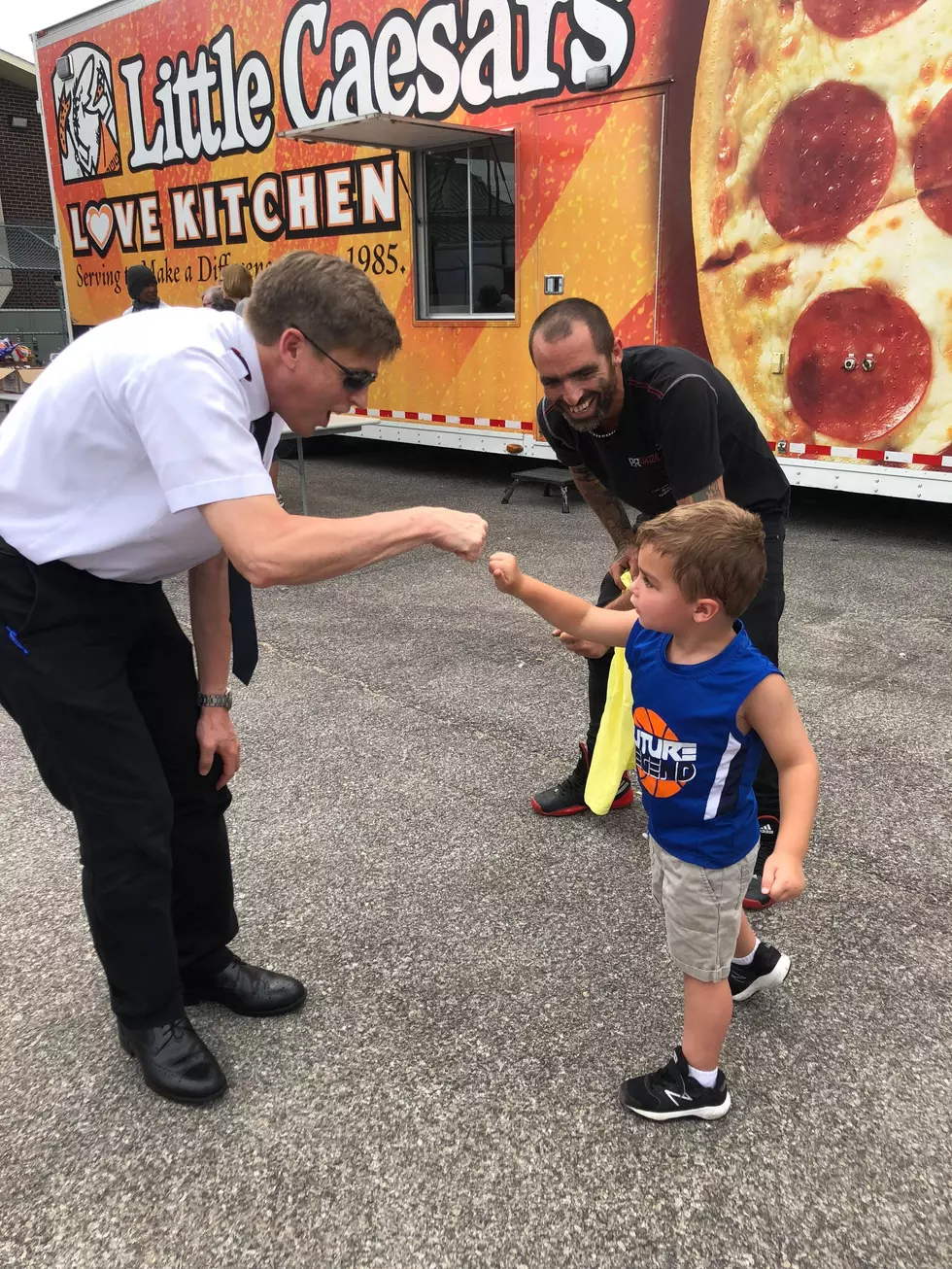 Little Caesars Love Kitchen Served Over 700 Pizza Slices at the Salvation Army
Little Caesars Love Kitchen at the Salvation Army in Evansville. Photo by Liberty
Little Caesars doesn't just serve up Hot & Ready pizzas and amazing Crazy Bread, they also give back to the community!
The Little Caesars Love Kitchen is a kitchen on wheels, that travels across the country, helping those in need. It's a program that's been around since 1985 and over 50 Thousand Little Caesars employees have volunteered.
Over 700 slices were served at the Salvation Army in Evansville.
Serving is what the Salvation Army is all about. In fact, they serve lunch to anyone who needs it Monday-Friday at 11:30am. There are many opportunities to volunteer, and after talking with several of them, I can tell you, it's extremely rewarding.