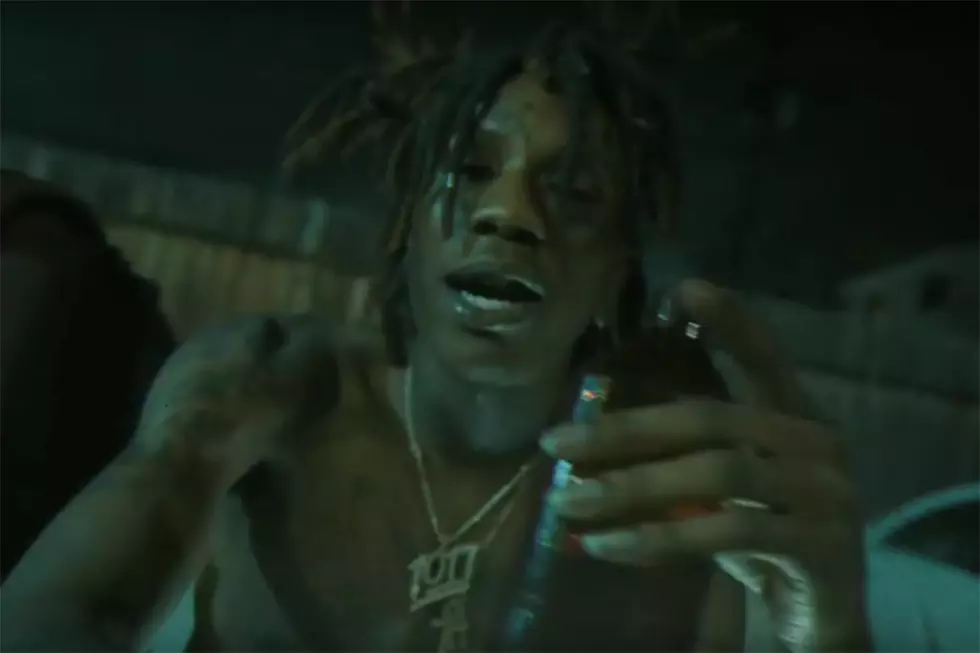 Lil Wop Lives the "Hugh Hefner" Life in New Video
Lil Wop17 via YouTube
Lil Wop is back with his latest visuals, this time dropping the video for the song "Hugh Hefner" on Friday (July 26).
Directed by Legit Looks, the dimly-lit video finds Lil Wop turning up in a parking lot, surrounded by beautiful women and paying homage to the Playboy founder. "We aimed to capture Wop in his natural setting and show off his Hugh Hefner-like lifestyle," the director tells XXL about the visuals.
Throughout the video, Wop can bee seen sipping lean and smoking weed as the bass-heavy track plays. The style of the song is what fans can expect to hear on Wop's upcoming project the rapper said. "Wopavelli 4 is gonna make you do some crazy shit!" Wop shares. "It's hard, full of all my energy and I'm excited for everyone to hear it."
Wopavelli 4 will serve as a follow-up to Lil Wop's 2017 mixtape, Wopavelli 3. Released in October, the 17-track project includes a guest appearance from Gucci Mane and features the songs "Friday the 13th" and "Wokstar." A release date for Wop's upcoming mixtape has yet to be revealed.
XXL caught up with the "Real or Fake" rapper shortly after the release of Wopavelli 3, where he discussed his sound, which he described as a mix of rock and rap. "My sound is like hard rock but hip-hop. Hip-hop rock, whatever you want to call it," he said. "I make music you can rage to, so if you're feeling down, play Lil Wop and handle it. None of that sad shit. I got that hard-banging, hard rock."
Check out the "Hugh Hefner" video below.
See New Music Releases for July 2018