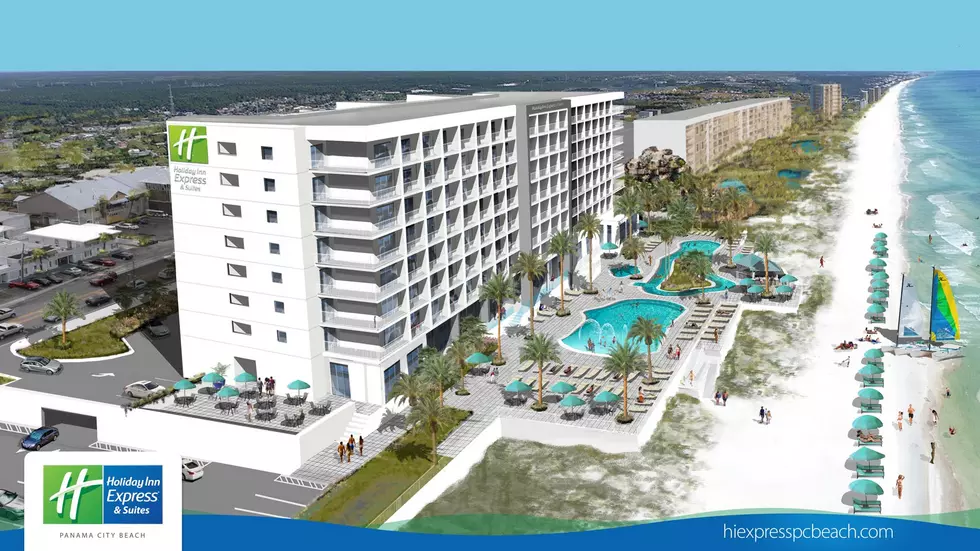 KISS the Tri-State Goodbye with Donut Bank!
HiexpressPCbeach.com
You've got a chance to win a trip to the Holiday Inn Resort in Panama Beach, FL!
EVERY TUESDAY IN NOVEMBER THE ROB'S RADIO SHOW WITH MADDIE WEST WILL BE LIVE AT A DONUT BANK LOCATION IN THE TRI-STATE – DURING THE SHOW - THE ROB AND MADDIE HAVE YOUR EXCLUSIVE CHANCE TO ENTER TO WIN A TRIP TO THE HOLIDAY IN RESORT IN PANAMA CITY BEACH FLORIDA – PLUS, A LIMITED EDITION KISS THE TRI-STATE GOODBYE T-SHIRT – 4 WEEKS – 4 TRIPS – TO KISS THE TRI-STATE GOODBYE – WITH DONUT BANK AND KISS 106!
Here's which Donut Bank location we'll be at and which date we'll be there:
Newburgh          11/6
Henderson        11/13
Lincoln/41         11/20
St. Joe              11/27
The only way you can enter, is to visit the Donut Bank location during the show and enter on site. Winner will be announced on Wednesday morning at 7:05 during The Rob's Radio Show with Maddie West!
Also, check out the exclusive shirt that you can get:
Winners receive a trip to Panama City Beach, Florida with a 3 day/2 night stay at the Holiday Inn Express & Suites.  Must be 18 years of age or older to win.
The Holiday Inn Express & Suites will be accepting reservations and will be operational November 30th 2018. This is a great time to plan your Spring Break Vacation!