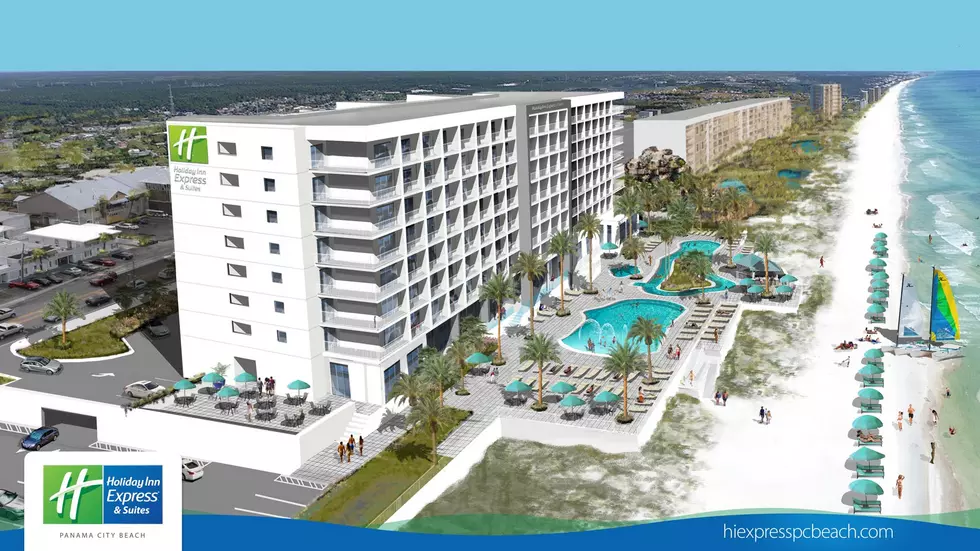 KISS the Tri-State Goodbye with Donut Bank!
HiexpressPCbeach.com
EVERY TUESDAY BETWEEN MAY 28TH AND JUNE 18TH THE ROB'S RADIO SHOW WITH MADDIE WEST WILL BE LIVE AT A DONUT BANK LOCATION IN THE TRI-STATE – DURING THE SHOW - THE ROB AND MADDIE HAVE YOUR EXCLUSIVE CHANCE TO ENTER TO WIN A TRIP TO THE HOLIDAY INN EXPRESS & SUITES, THE HOLIDAY INN RESORT, OR THE HOLIDAY INN SELECT IN PANAMA CITY BEACH FLORIDA – PLUS, A LIMITED EDITION KISS THE TRI-STATE GOODBYE T-SHIRT – 4 WEEKS – 4 TRIPS – TO KISS THE TRI-STATE GOODBYE – WITH DONUT BANK AND KISS 106!
Here's which Donut Bank location we'll be at and which date we'll be there:
May 28th - Henderson
June 4th - Lincoln Ave.
June 11th - Diamond Ave.
June 18th - Newburgh
The only way you can enter, is to visit the Donut Bank location during the show and enter on site. Winner will be announced on Wednesday morning at 8:15 during The Rob's Radio Show with Maddie West!
Also, check out the exclusive shirt that you can get:
Book your trip now & save! Call 877.230.4086 and tell them you want the 'Radio Special' when you make your reservation. You will receive a Radio Guest Discount Card that includes:
20% OFF all Food & Beverages
20% OFF One pair of beach chairs per day
FREE late checkout
FREE premium kid's activities
The discount card is valid for a year from the date of check-in!