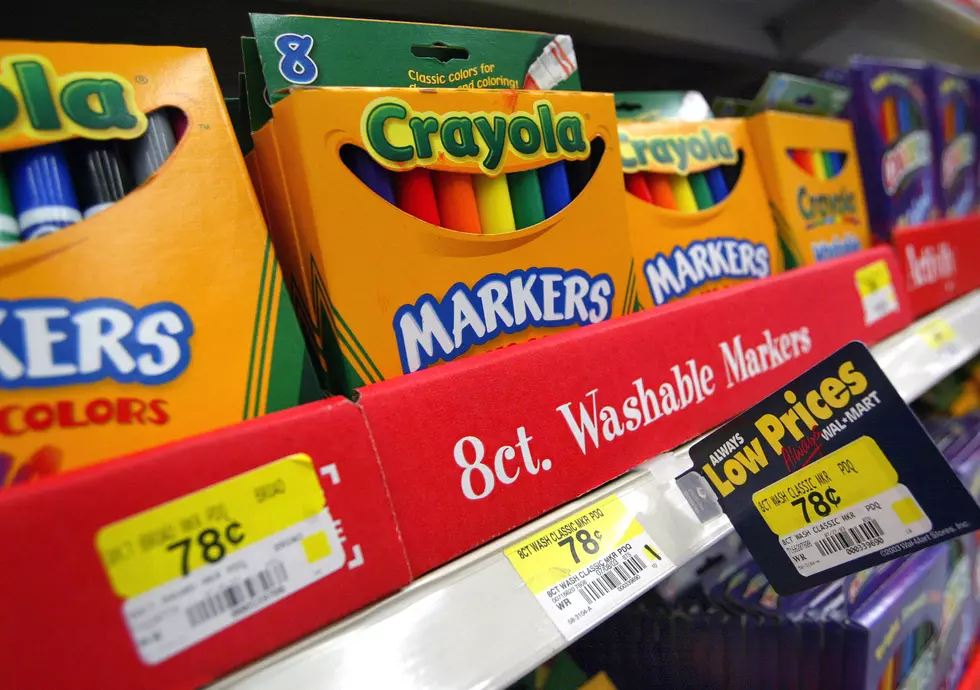 Keep old Markers out of Landfills with Crayola's ColorCycle
Getty Images; Tim Boyle
If you're thinking about tossing out old markers, read this first. 
Well over 400 million plastic markers find their way into landfills each year. Crayola is introducing a new recycling program called ColorCycle to help keep plastic markers out of the landfills by turning them into other things. According to their website, Crayola and schools across North America are banding together to help kids understand the importance of their role in protecting the environment. Students in K-12 schools across the U.S. and parts of Canada can collect and repurpose used Crayola markers.
Crayola will accept all brands of plastic markers, including dry erase markers and  highlighters. If you collect the dead markers, they'll send you a free shipping label & you can ship them back to Crayola to be recycled. Help the environment and also get kids excited about donating by setting up a box in your classroom.