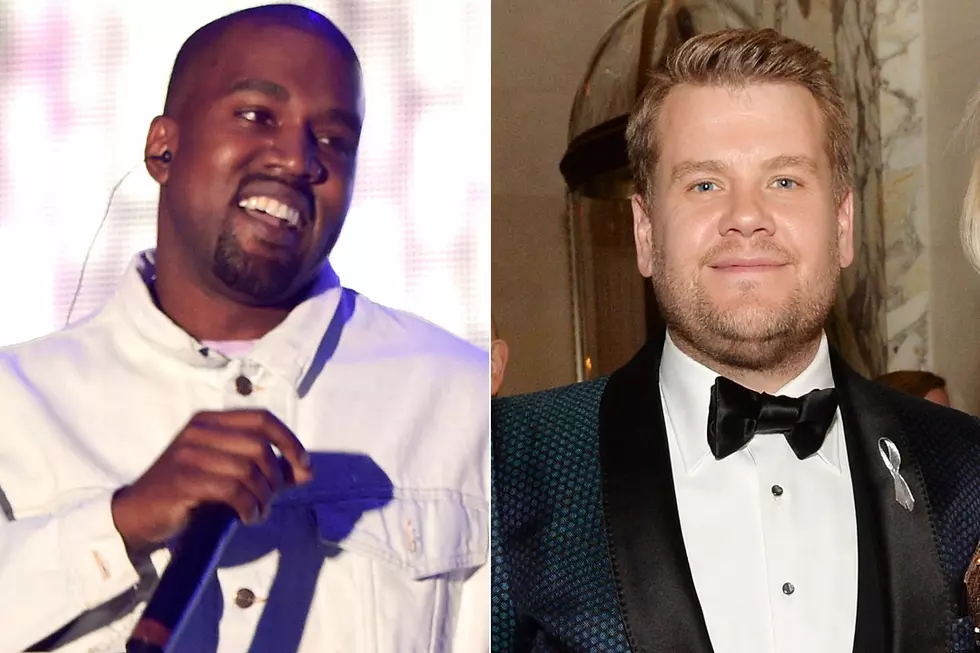 Kanye West Canceled Two Appearances on James Corden's 'Carpool Karaoke'
Frazer Harrison / Slaven Vlasic, Getty Images
James Corden's Carpool Karaoke segment has become one of the biggest cultural phenomenons to grace late night television in recent memory. But even with all its hype, increasing popularity and guaranteed viewership, Kanye West flaked on two of his scheduled appearances, though Corden insists he'll get the rapper on his show someday.
"Kanye has been booked to do Carpool Karaoke twice now but both times something came up," Corden said in an interview with British GQ. "He'll do it eventually. He wants to do it. [When he cancelled he sent] abut three dozen white roses, of course. Arranged in the shape of a cube. What could be more Kanye than that?"
But anyway, Corden is confident Kanye will appear, passenger side, in his car someday. Though if he could choose any celebrity in the world to accompany him on his morning drive to work it would, unsurprisingly, be Beyonce.
"It would break the Internet," he said. "She's on tour right now. We're working on it."
Check out Corden's full cover story with British GQ when their September issue hits newsstands on August 4.
50 of the Best Celebrity Disses