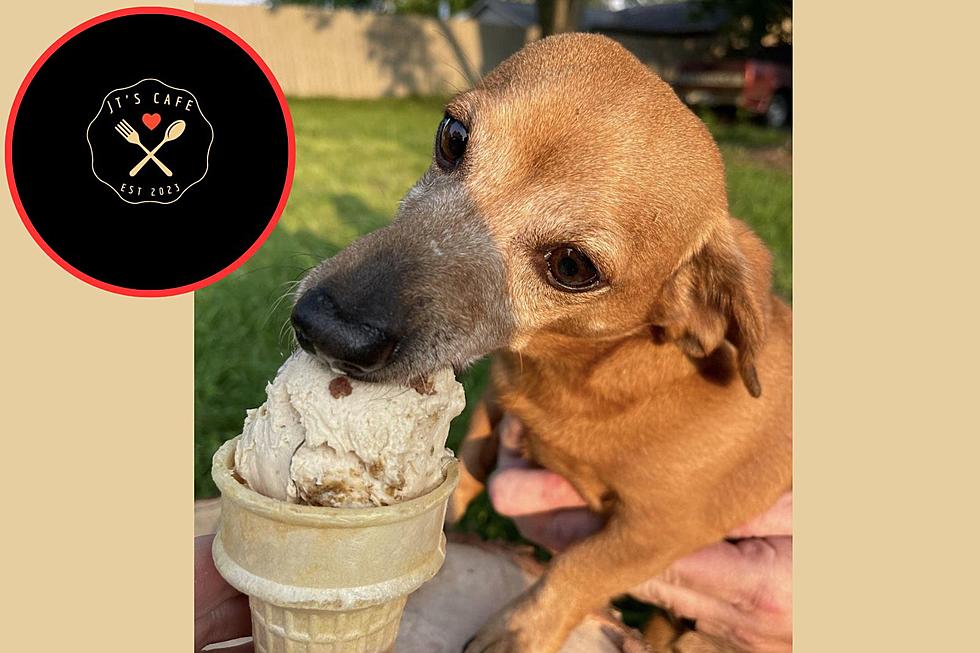 JT's Cafe will Feature Great Steak Faves & Pawtastic Doggie Treats inside Downtown Evansville's New Food Hall
Photo: T. Wheeler JT's Cafe
From the Food Court to the New Evansville Food Hall
Jeff and Tina Wheeler recently closed Great Steak in Eastland Mall's food court. If we're being honest, we know that the mall food court just isn't what it used to be. But it is a convenient idea especially if you and your friends all want to eat something different. So, a Food Hall is a more modern way of having multiple delicious food options, and it's in a really cool building.
Read More: Southern Indiana Eastland Mall Loses 29-Year Food Court Favorite
JT's Cafe will Feature Great Steak Faves & Pawtastic Doggie Treats
Jeff was very passionate about Great Steak and the menu that his loyal customers loved. But, he also wanted to make it his own, which isn't really feasible with a franchise. He tells me that we can expect some of those steak favorites and some new items at JT's Cafe.
Tina has been making homemade doggie treats with her Welcome Waggin Organic Dog Bakery business. Now in addition to the stellar human food menu, we can look forward to yummy treats for our furry best friends, too.
Homemade Doggie Ice Cream Flavors
Peanut Butter Bacon
"Cookie" dough
Pumpkin pie
Carob Chip Crunch
Banana Strawberry
Bow wow Blueberry
Banana
The Elvis ( PB, banana, and bacon crumbles)
Strawberry
Birthday cake
The Wheelers expect to open JT's Cafe as early as the end of May. There are other eateries moving into what will be Evansville's Downtown food destination. Follow Main Street Food & Beverage to stay informed about the opening dates and menus.
Evansville Area New Food Truck Guide 2023
This list contains the 2023 up-and-coming food trucks in Southern Indiana.
LOOK: The most popular dog names of 2022 in every state
Hey dog lovers, check out this awesome list of the most popular dog names in 2022 for every state, and get ready for some serious cuteness overload.
Super Easy 4-Ingredient Recipe for 'Death By Chocolate' Dessert