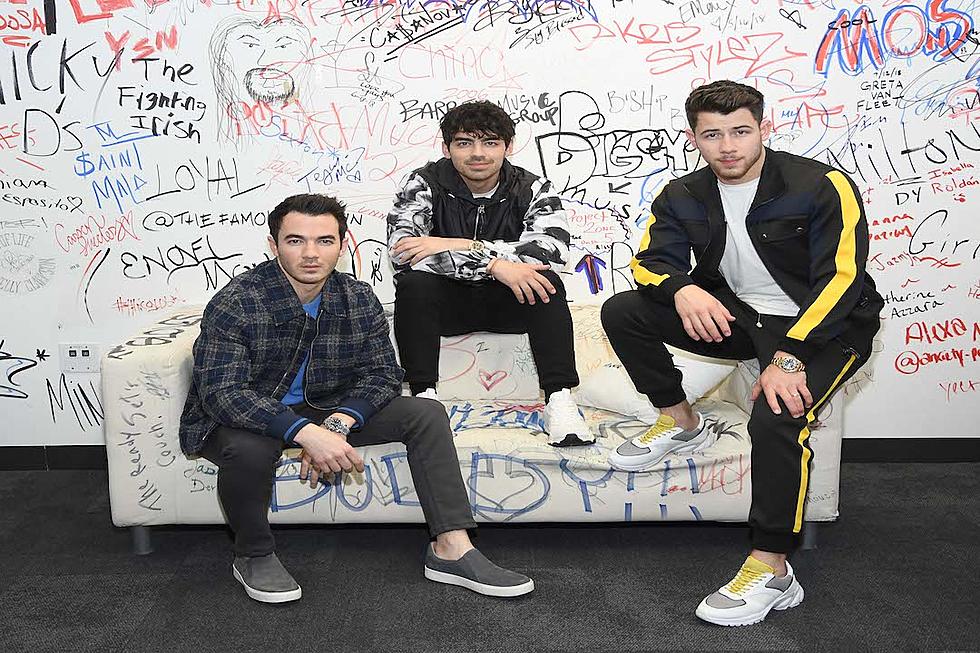 Jonas Brothers Dancing Atop a Yacht to Kacey Musgraves Is a Big Mood
Getty Images
The Jonas Brothers are fully ready for summer, just like everyone else.
The group posted a video of them dancing on a yacht to Kacey Musgraves' "Golden Hour." The group can be seen sporting shorts, summer shirts and sunglasses with drinks in hand. The dance is complete with synchronized foot and hip movements, as well as a few adlibs from Nick Jonas. Joe Jonas shared the video on Twitter, tagging Musgraves.
Fans were delighted by the post, though some couldn't help but crack a few jokes. One Twitter user compared the singing trio to "the three blind mice," while  another poked fun at Nick's look, tweeting, "what's the name of nick's frat?"
The video comes on the coat tails of the group being spotted filming a music video. It appears the yacht will make it into the video, but the group will be performing some more refined dance moves in it. According to TMZ, the video was filmed in Miami and will feature some Miami Vice looks. The group was photographed wearing brightly colored '80s suits. In one photo they can be seen holding vintage tanning reflectors up toward their faces.
It's unclear what song the video will correspond with. The Jonas Brothers released their "Sucker" video early this month, which starred Priyanka Chopra, Sophie Turner and Danielle Jonas.
'90s + 2000s Bands Way Overdue for a Reunion