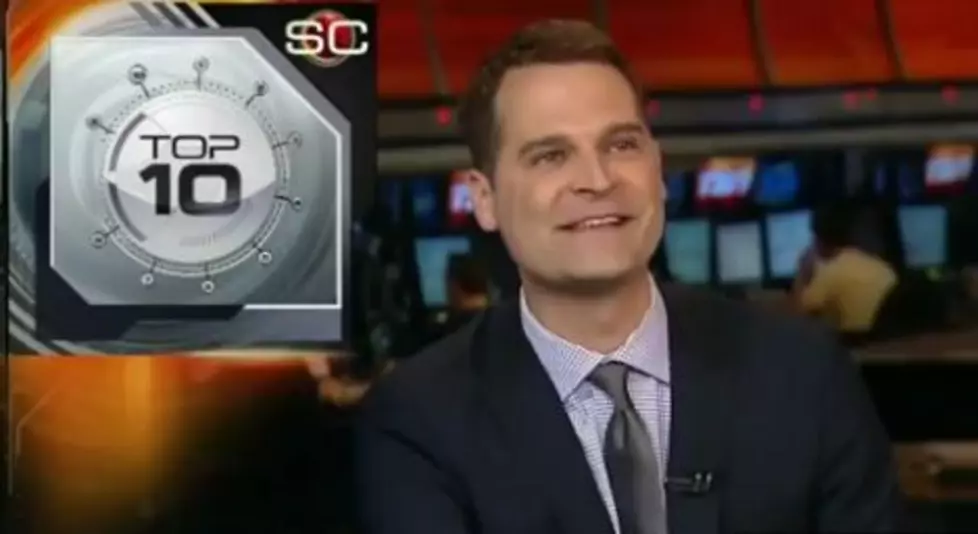 Jay Onrait May Be the Best Sports Anchor EVER – [VIDEO]
YouTube
If Ron Burgandy were a sports anchor (and Canadian), his name would be Jay Onrait.
Jay has been an anchor on The Sports Network (TSN) version of SportsCenter in Canada since 2002 keeping sports fans informed on the latest news while keeping them entertained with zippy one liners and self-deprecating humor. As a fan of both comedy and sports, Mr. Onrait meshes them together beautifully. If there were a sports version of The Daily Show, Jay Onrait would be its host.
The video below highlights some Jay and his co-host, Dan O'Toole's best moments including such laugh out loud lines as:
I'll never retire from this job, they'll have to drag my dead corpse outta here...HI EVERYONE, WELCOME TO SPORTSCENTER!

No NHL games on Thursday because of American Thanksgiving, or as we in Canada like to call American Thanksgiving...Thursday.

Sounds like Producer Tim doesn't believe I can contribute anything intelligent to the conversation. Well the jokes on you Tim, because you're right, I can't! [The] joke's on Tim, right?
It should be noted that 20% of TSN is owned by ESPN. So if you were wondering why the graphics and music seem eerily similar, that would be why.