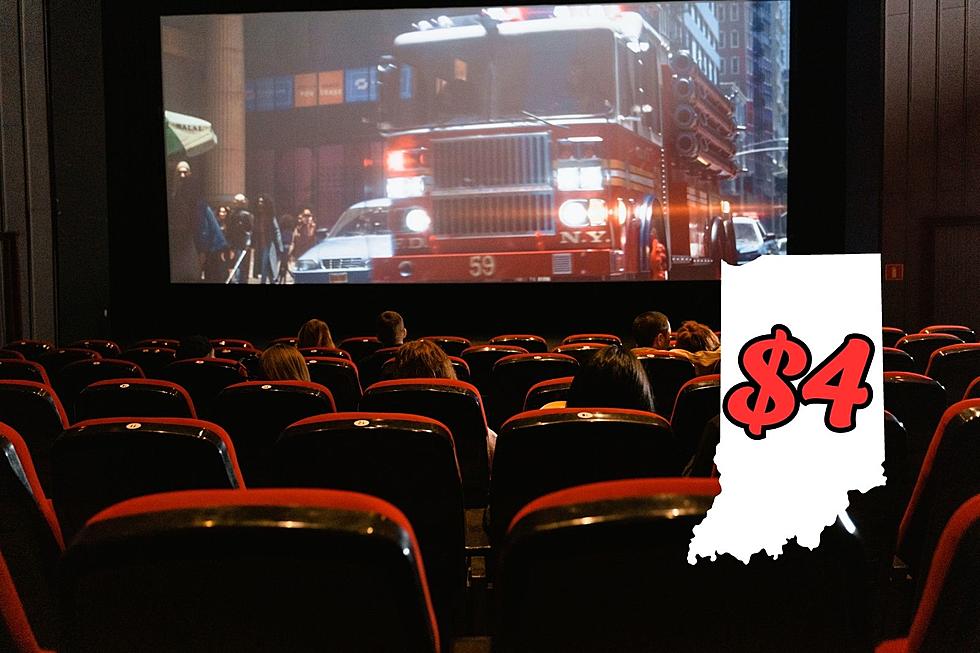 How to See a Movie for $4 in Indiana Theaters This Weekend
Canva
National Cinema Day is back, which means you have the chance to see some of the biggest movies for just $4 this weekend in Indiana.
Last year, The Cinema Foundation created a trial event called National Cinema Day. This was a nationwide discount day in more than 3,000 theaters and on more than 30,000 screens. Major chains, including AMC and Regal Cinemas, are participating, as are all major film studios. In participating theaters, tickets were only $3 for every showing, in every format. Their hope was that if it was successful, it could become an annual event. Well, guess what...it was very successful! This means that it is about time for moviegoers and bargain hunters, to head to the movie theater to catch that movie you have been wanting to see.
National Cinema Day 2023
Movie tickets will be heavily discounted in theaters all across Indiana in honor of National Cinema Day on Sunday, August 27th. The major difference between this year and last year is that tickets for movies will increase by a dollar to $4. Which still isn't bad at all! According to Variety:
This Sunday, all movies, all formats (yes, even Imax — if "Oppenheimer" isn't already sold out on your local 70mm screen), all showtimes, all day will cost less than $4 at participating theaters. More than 3,000 locations — with approximately 30,000 available screens — are expected to take part in the one-day event.
Hollywood has given us quite a few blockbusters this summer. I'm talking about such movies as "Barbie," "Oppenheimer," "The Super Mario Bros. Movie," Disney's "The Little Mermaid," "Blue Beetle," "Teenage Mutant Ninja Turtles: Mutant Mayhem," and "Mission: Impossible - Dead Reckoning Part One." All of which are still in theaters. That means if you haven't had the chance to see any of these movies yet, Sunday is the day to do it!
This is something that you definitely will want to look into and take advantage of. We all know how expensive it can be to take the family out to a movie. Between the tickets and concessions, you will be spending a pretty penny. That's why National Cinema Day is great for moviegoers. Not only do you get heavily discounted movie tickets, but some theaters even have discounts on their concessions too.
You can click HERE to see what movies and theaters are honoring the price on Sunday in your area!
15 Movies You May Not Have Known Take Place In Indiana
Just to be clear, these movies were not necessarily filmed in Indiana, although some were - all of these movies are set, or take place in Indiana.
LOOK: Highest-rated free things to do in Indiana, according to Tripadvisor
Stacker
compiled a list of the highest rated free things to do in Indiana from
Tripadvisor
.
Indiana Hotel Has Private Pools in the Suites
If you're looking for the perfect anniversary and birthday getaway destination for couples, you should definitely take a look at these suites found in Indianapolis.