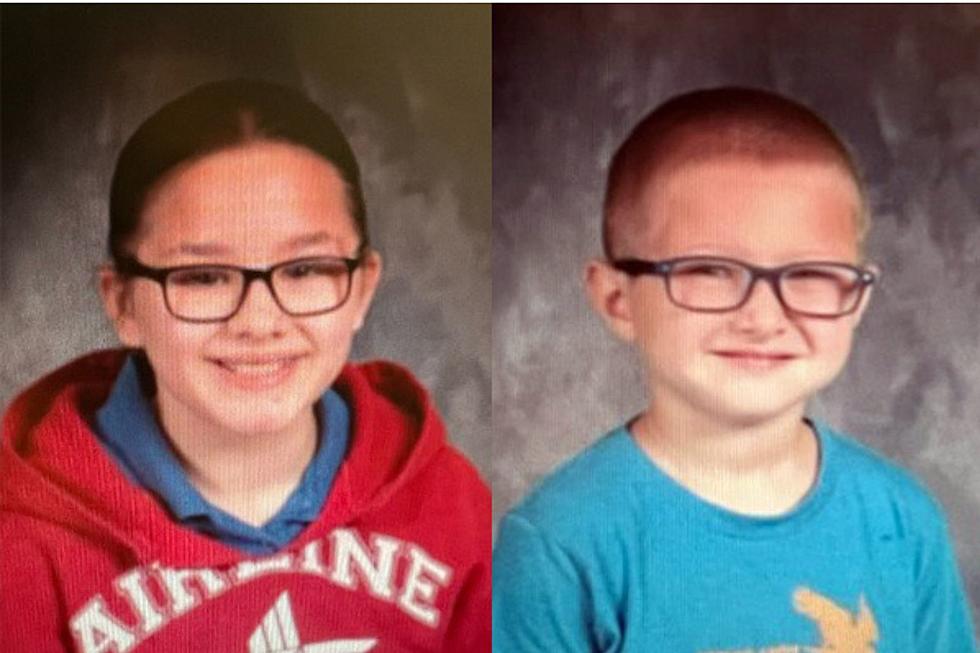 Evansville Police Asking for Your Help Locating Two Missing Children
Evansville Police Department via Facebook
As a parent, I've been in those situations where you're at the store with your kids and while you're looking for something, they decide to walk away without saying anything. The sheer panic that washes over you at that moment when you realize they're not standing where you thought they were is one of the worst feelings in the world. So, I can't imagine what the families of 12-year-old Lauren Bevinger and 10-year-old Kaleb Herron are feeling right now after their children went missing Monday night.
The Evansville Police Department posted the pictures above of Lauren and Kaleb on Tuesday afternoon. According to the post, the two cousins "ran away together" around 8:50 PM Monday night. If there is a silver lining to this story, it's that the Department does not believe the two are in immediate danger. However, I'm sure that doesn't provide much comfort to the families who I imagine would much rather have them back home.
The EPD says Lauren was last seen wearing a white hoodie with black lettering and black shorts, while Kaleb was last seen wearing a green tank top with a black hood and shorts. The update does not mention which part of the city they were last seen. However, investigators believe they may be with family members they are not authorized to be with.
If you see Lauren and Kaleb or have any information on where they may be, the Evansville Police Department ask that you call 911 immediately.
[Source: Evansville Police Department on Facebook]
Meet The Siblings on Indiana's Waiting Children Foster Care List 2023