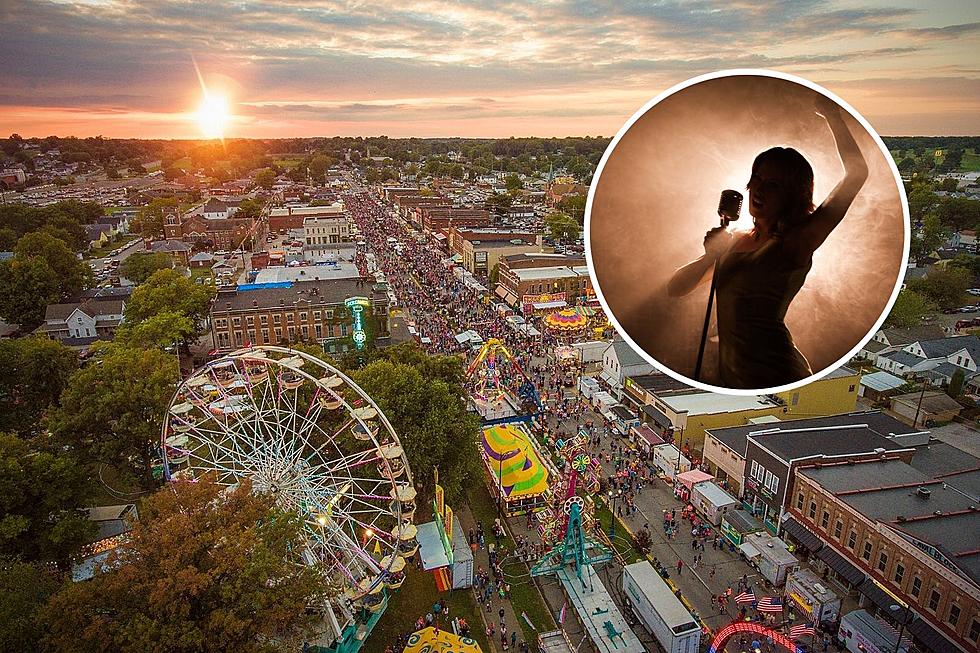 2023 West Side Nut Club Fall Festival Amateur Hour Tryouts
Alex Morgan Imaging/Canva
Amateur Hour is your time to shine and show off your skills at the West Side Nut Club Fall Festival.
The annual West Side Nut Club Fall Festive will return to Franklin Street in Evansville from October 2nd through 7th. Of course, you know while you are there, you will be able to enjoy some of the best food from local organizations, rides, games, and more. One tradition that the Fall Festival hosts each year is Amateur Hour.
Amateur Hour is a nightly feature of the wildly popular Franklin Street festival that gives local residents the opportunity to show off whatever their talent happens to be, whether that's singing, dancing, telling jokes, or performing magic tricks. It's really fun to see all the talent that we have here in the Evansville area. However, before you step on stage at the Fall Festival for Amateur Hour, you must first audition for judges to be selected to participate.
2023 West Side Nut Club Fall Festival Amateur Hour Tryouts
If you have a special talent that you would like the chance to show off at this year's West Side Nut Culb Fall Festival, then mark your calendars now for Wednesday, August 23, and Thursday, August 24 for tryouts for the Amateur Hour contest. Tryouts will take place at the Mater Dei High School Auditorium at 1300 Harmony Way on Evansville's west side. Oh, and if you are selected, there will be prize money and trophies awarded to the finalists in each division.
Who Can Audition?
The auditions are open to individuals in the following age groups:
Junior Division - Pre-School thru Fifth Grade
Middle School Division - Sixth Grade thru Eighth Grade
Senior Division - Ninth Grade thru Twelfth Grade
College Division - Thru Age 24 (Vocal Acts Only)
Performers in each division can enter twice, once as an individual and once as part of a group. All acts are asked to wear the full costumes they intend to wear for their Fall Festival performance for the auditions.
For eligibility requirements for participants please click here.
Evansville's Fall Festival Survival Guide
We've put together a guide to help you enjoy (and survive!) Evansville's annual West Side Nut Club Fall Festival on Franklin Street - the 2nd Largest Street Festival in the Country!
See How the West Side Nut Club Cleans Up After the Fall Festival
Nearly every one of the 300 active Club members jumps into action early Sunday morning to start tearing down and clean up the mess left behind by the thousands of attendees over the course of the six-day event. But, it's far more than just picking up trash.
See How Downtown Evansville Has Changed Over the Years
I find looking back on the way things used to be fascinating. Don't get me wrong, I'm glad I'm living through the current time period. The conveniences of answering any question we have in seconds, or ordering practically anything we want or need and having it delivered to our doorstep is pretty sweet. But, there is something fun about seeing how things around us have evolved. As an Evansville native, and spending quite a bit of my time in downtown Evansville (that's where the station is located), I've always appreciated the older architecture of the buildings around the area. So, I dug into the Willard Library Archives to see how a few of those areas look now compared to then. Some have changed a little, others quite a bit, and a few don't even exist any more. Take a look.