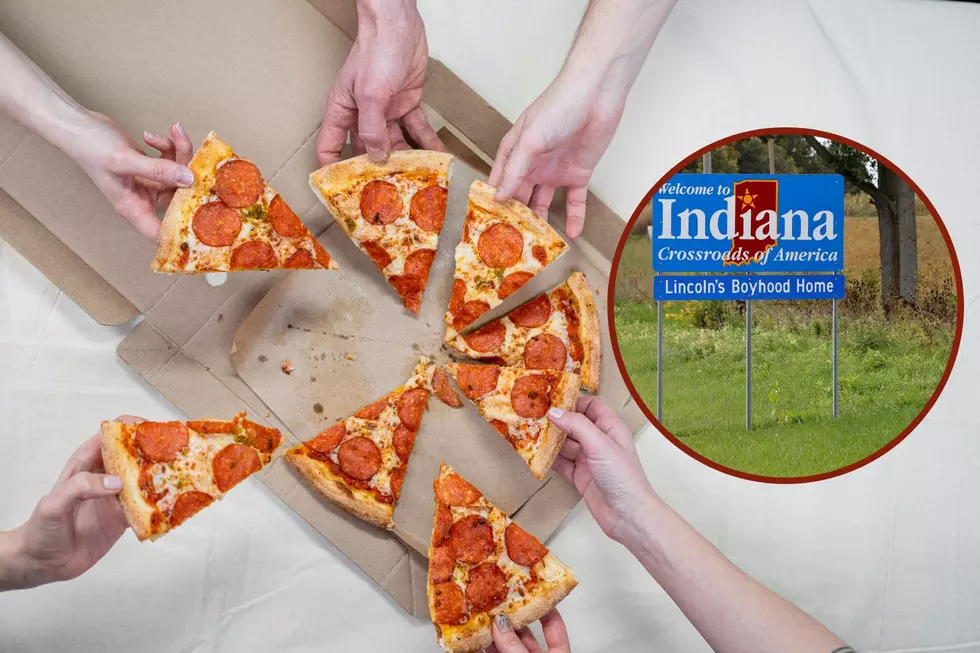 Indiana's Favorite Pizza Chain Might Shock You
Canva
Indiana is full of excellent pizza. It might not be what you'd expect when it comes to what was named the most popular pizza chain in the state.
Who doesn't enjoy pizza? Whether it be hand-tossed, thin crust, or deep dish, no matter what toppings you prefer, there are always some delicious go-to pizzas here in Indiana. We have so many local pizza restaurants that might not get the love that they deserve. Honestly, that's where I believe you will find the best pizza in Indiana. That being said, we have a lot of great pizza chains scattered throughout the state that are favorites among Hoosiers. Recently, a study found the most popular pizza chain in each state, including Indiana. Any guesses as to what was the top pizza chain in the state?
The website, 24/7 Tempo, did a study to find the favorite pizza chain in each state. According to the website, this is how they found their results:
To determine the most popular pizza in every state, 24/7 Wall St. reviewed pizza chain rankings from TOP Data, a research and marketing agency. A dozen of the largest pizza chains were ranked based on GPS search data from millions of Americans from 48 states (data from Alaska and Hawaii was not available).
Now that we have covered that, let's find out what the results for Indiana were.
Indiana's Favorite Pizza Chain
When it comes to Indiana's favorite pizza chain, it might be something that will surprise you, considering most of the locations where this pizza is served (at least in southern Indiana) are inside gas stations. That being said, it is one of my family's favorite places to order pizza from. According to 24/7 Tempo, Indiana's favorite pizza chain is....Godfather's Pizza.
That might come as a shock to many because there aren't too many standalone Godfather's Pizza locations, but trust me, if you have access to Godfather's in your neck of the woods like we do, you will love it. 24/7 Tempo also released the second and third favorite pizza chains in Indiana, and the second one only has 28 locations in Indiana. While the third favorite pizza chain in Indiana is found all over the state and might be the most popular in terms of name recognition:
Second favorite: Marco's Pizza
Third favorite: Domino's
Would you agree or disagree with these findings for Indiana? You can take a look at what was named the favorite pizza chains in other states by clicking here.
15 Best Pizza Restaurants in Southern Indiana
When you're looking to get your pizza fix, these are the best places in the Evansville area to go according to residents.
Your Evansville Guide to Locally Owned Pizza
There's many places to grab a delicious pizza in Evansville, here's where you can grab a 'za from a locally owned shop!
Instructions for Creating The Great Campfire Pizza Pocket
This is my dad's famous method of creating the perfect campfire pizza pocket!