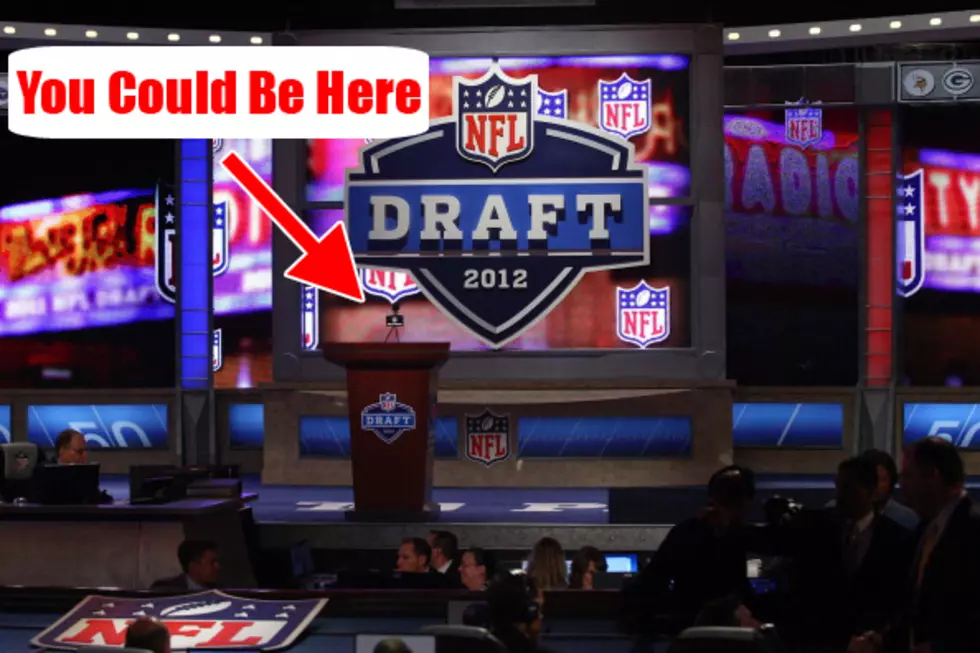 Indianapolis Colts Giving One Fan the Opportunity to Announce 4th Round Pick at This Year's Draft
(Chris Chambers / Getty Images)
For die hard NFL fans like myself, the time between the end of the season in February  and the start of the next season in August is the LONGEST six months of the year, broken up momentarily by Draft Weekend at the end of April. This year, the Indianapolis Colts and Huntington Bank are giving one lucky fan the chance to be a part of the action by announcing the team's fourth round pick on stage at Radio City Music Hall!
To enter, visit the Colts official website between now and April 12th to sign up. One winner will get round trip airfare to New York City, one night hotel stay, $400 spending cash, and of course, the ability to step behind the mic in front of both a live audience and millions watching around the world sometime during the weekend of April 25th - 27th and say, "With the 121st pick in the 2013 NFL Draft, the Indianapolis Colts select..."
For what it's worth, if you do win, I'm free that weekend. I'm just sayin'.