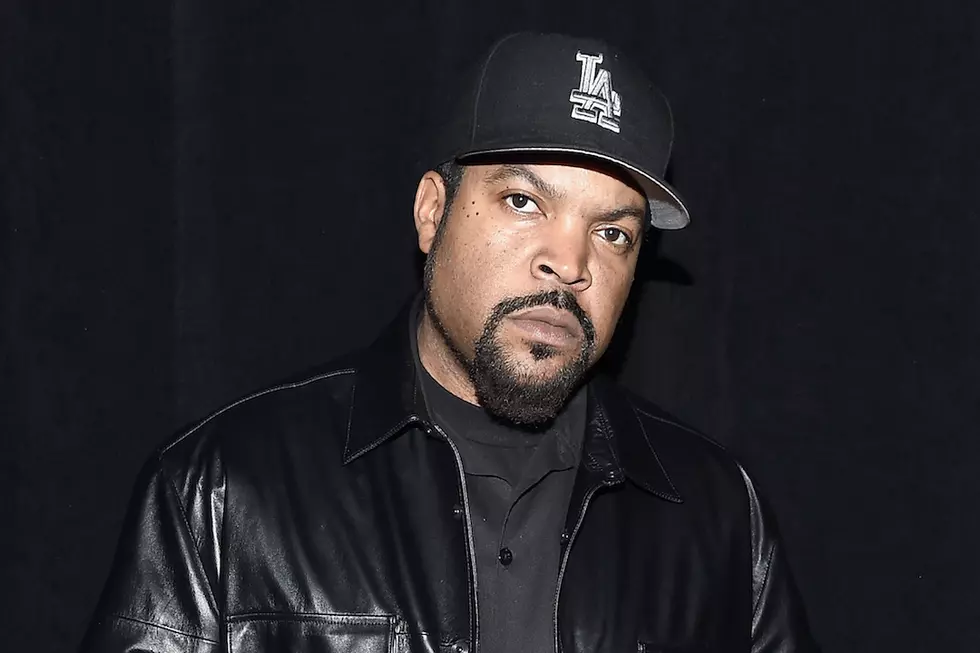 Ice Cube Hit With $250 Million Lawsuit Over His BIG3 Basketball League
Nicholas Hunt, Getty Images
Ice Cube has been hit with a $250 million lawsuit by another competing basketball league for allegedly stealing propriety ideas and their b-ball stars.
Carl George, the founder of the newly-formed Champion Basketball League, filed documents in Manhattan Supreme Court on Friday (Aug. 31) against Cube and his 3-on-3 basketball venture BIG3, reports New York Daily News. He alleges that BIG3 and CBL initially teamd up as partners with the goal of creating a startup league that would compete in the NBA. He also claims that BIG3 co-founder Jeff Kwatinetz got close to the CBL after their 2014 launch so he can steal some of their ideas for his own league.
The suit also states that CBL recruited former NBA players whose talents went to waste due to team salary cap restrictions but they didn't sign exclusive contracts. This allow Cube to swoop in and allegedly steal their players from them, according to the documents.
In his suit, George claims that "when certain players expressed their desire to participate in the CBL games, Mr. Cube confronted the players personally about playing in the CBL and threatened the players that they would be fined, not allowed to participate in the 52 percent of revenues bonus pool, or replaced on their teams. These threats were also shared with the CBL."
"The BIG3 was aware that it signed at least 20 players who also signed contracts with the CBL," the court papers claim.
Attorneys for Ice Cube had no comment on the matter.
50 Greatest West Coast Hip-Hop Artists of All Time