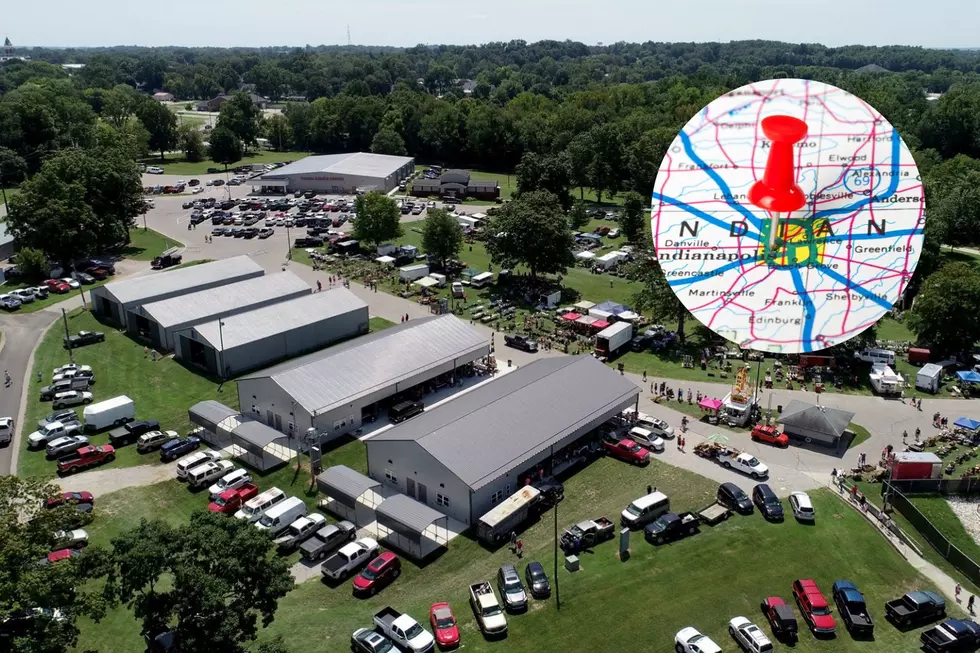 Huge Indiana Flea Market With 100's of Booths Released 2023 Schedule
COLLECTOR'S CARNIVAL FLEA MARKET
Flea Market lovers, bargain hunters, and deal seekers get totally excited.  One of the biggest flea markets in Indiana released its 2023 schedule and we are totally pumped.
WHAT IS THE COLLECTOR'S CARNIVAL FLEA MARKET?
The Collector's Carnival is known for its wide variety of merchandise.  This flea market show has been in business for 26 years. Vendors have antiques, collectibles, furniture, retro, vintage, upcycled, repurposed, toys, tools, glassware, china, jewelry, advertising, crafts & home decor to the show. Don't worry if you get hungry they also have several different specialty food vendors right there on-site so you can shop, eat, and go back to shopping.
SO MANY BOOTHS IN ONE PLACE
There are literally hundreds of booths inside and outside of the flea market.  I have said it before it reminds me a lot of the show on CMT called Flea Market Flip.  Something for everyone no matter who makes to trip to check it out.  You can even head over to their Facebook page and see vendor's booths and check out the merchandise.
WHERE'S ALL THE FUN HAPPENING?
The fun takes place at the Gibson County Fairgrounds in Princeton, Indiana.  The very first market of the year will happen on Saturday, April 29, from 7 a.m. to 4 p.m.  The market will happen rain or shine.
There is also public shopping on Friday from 1-4 p.m. while the dealers are setting up for the flea market.
The other two weekends are August 12, and October 28.  Same times and location.
Amish Flea Market In Ohio is a Perfect Road Trip
The Walnut Creek Amish Flea Market is a treasure hunter's dream come true in Sugar Creek, Ohio. They offer 70,000 sq. ft. of shopping, food, beautiful scenery, and tons of family fun. Here's a sneak peek inside of the ultimate flea market experience!