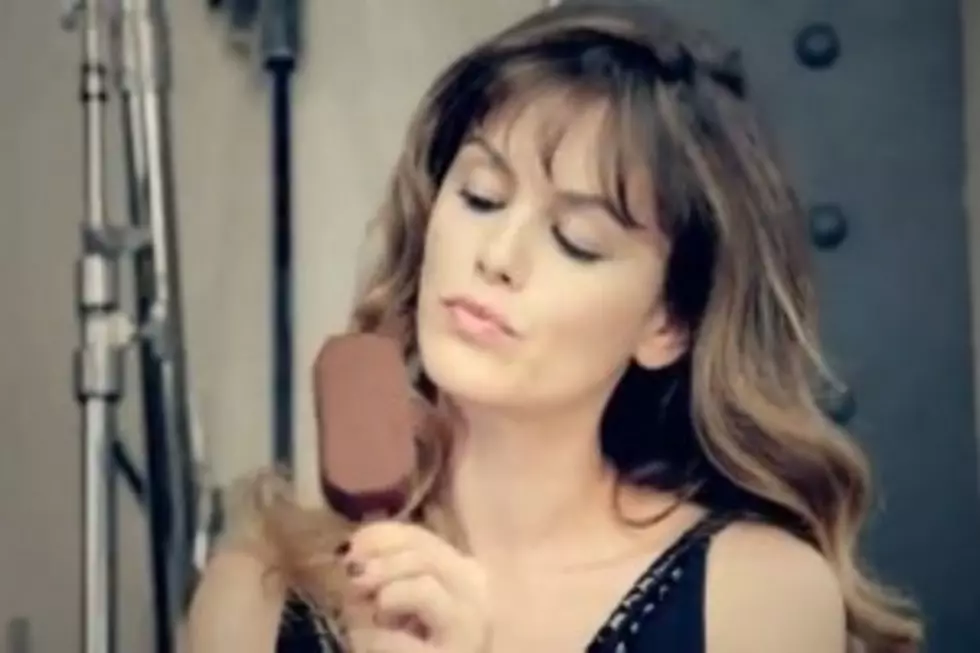 Hottest Woman Alive Stars in Ice Cream Commercial
YouTube
About a year ago I went on record stating the hottest woman alive is Rachel Bilson (congratulations on this prestigious award, Rachel).  Keep your Megan Foxes, keep your Britney Spears-es...  Me, I'm a Rachel Bilson kinda guy.  Here's a commercial of her being exceptionally sexy eating ice cream! - The Rob  (Rachel, call me)
Rachel Bilson would rather be eating ice cream. Or at least she would be in this ad for Magnum Ice Cream.
This destined-to-go-viral commercial spoofs a fashion shoot - and also advances the ridiculous notion that a chocolate ice cream bar would be allowed anywhere near a fashion shoot.
It's the first in a three-part series of ads, all of which are being directed by fashion legend Karl Lagerfeld.
The world really hasn't been getting of enough of Bilson since the end of 'The O.C.,' so read on to get your fix of the pretty brunette.