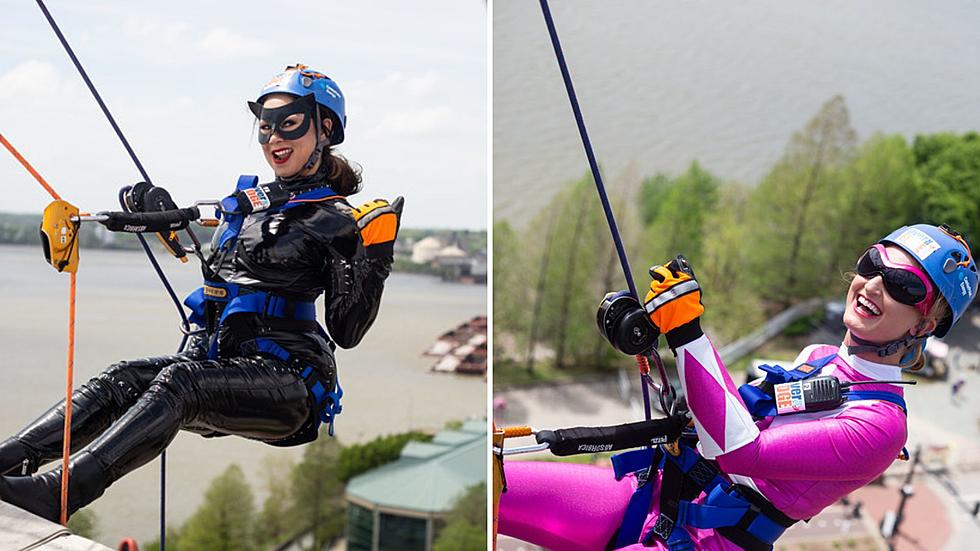 Hope Through Wishes: How Over 160 Rappelers will Help Children and Families with GRANTED
jp
On Saturday, May 29, 2023, you might see Wonder Woman, Captain America rock band KISS, and other characters rappeling in Downtown Evansville for an amazing cause.
Last year I had the opportunity to rappel down the 9-story CenterPoint Energy building in Downtown Evansville. This sounds like a pretty adventurous or crazy thing to do, and yes it is both of those things. So why in the world would I do that, and why would over 160 people be ready to do it this year? To help GRANTED grant wishes of local children with terminal or life-threatening illnesses. And to help GRANTED with programming that goes beyond the wish.
Bringing Wishes to Life
The money raised so far in the 2023 OTE4GRANTED campaign will fund 37 wishes! Wishes from children like Seth, who was able to visit Disney in March of 2022.
Seth is arguably the biggest Star Wars fan there is. His initial Wish request was to visit Disney to see the Star Wars area. Little did he know that Disney and Give Kids the World teamed up to host a small number of Wish children as the first guests in an exciting new facility. Star Wars: Galactic Starcruiser is a Star Wars–themed 2-night live-action role-playing, choose-your-own-adventure experience, aboard a simulated cruise in outer space within the Star Wars galaxy. Seth, along with his parents and one of his brothers were blessed with this once-in-a-lifetime experience.
Over the Edge 4 GRANTED 2023 Event Info:
Donations can still be made to any team or just in general HERE.
Join the Cornhole Tournament - Get info HERE.
Rappel Virtually for a $100 Donation at the event
See various dance groups perform
Meet Radio Personalities from MY 105.3 WJLT, 99.5 WKDQ, and 103 GBF
EPD's SWAT Team Display
Food Trucks
Street Festival Activites
8:00 AM - 6:00 PM

CenterPoint Energy

211 NW Riverside Drive

Evansville, IN 47708 
Superheroes, Rock Stars, Mr. Cow, and More Rappel For Granted
The challenge to rappel over and down a 9-story building is one that over 100 people said YES to. Why? It's all for the
Granted Wish Children
. Here are a few pics from the First-ever
Over The Edge 4 Granted
Fundraiser in Downtown Evansville, Indiana.
Team Townsquare Goes Over The Edge For Big Brothers Big Sisters
We sent three of our DJ's from I-Rock, B100, and U.S. 104.9 down the side of Hotel Blackhawk for charity.