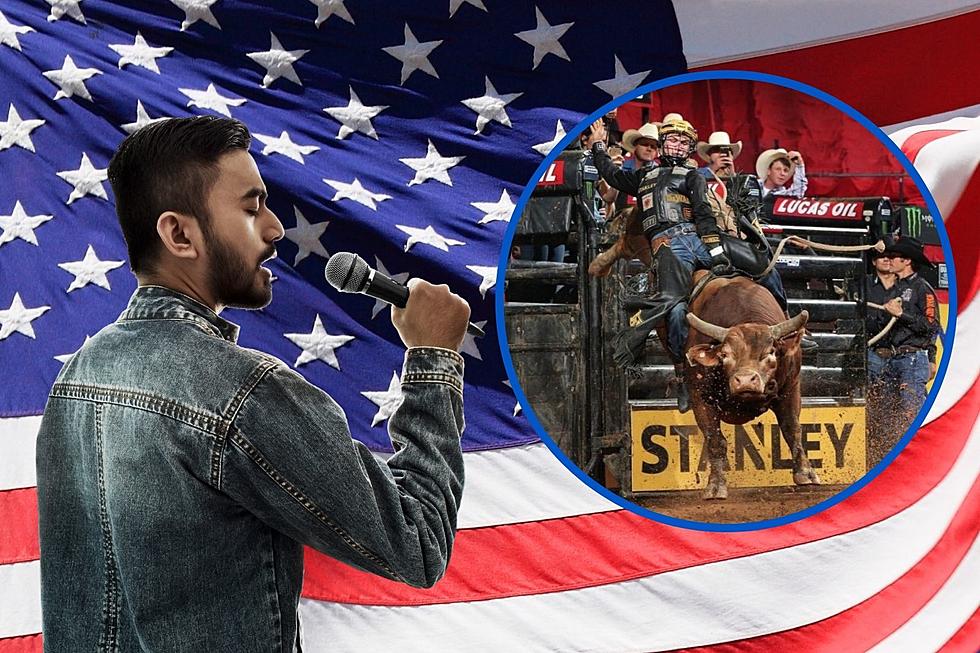 Here's How YOU Can Sing The National Anthem At PBR Pro Touring Division In Evansville
Canva/PBR
PBR Pro Touring Division is coming to the Ford Center for two nights on May 27th and 28th, and you have the opportunity to sing the National Anthem before the event takes place.
PBR Pro Touring Division Ford Center Info
PBR Pro Touring Division will be taking over the Ford Center in Evansville, Indiana on May 27th and 28th, at 7:00 pm CDT. The show on the 28th is already sold out, but there are still a few tickets available for the event on May 27th. You can purchase tickets at the Ford Center Box Office and Ticketmaster.com. This event is brought to you by Shoe Sensation and the planning committee of Rally Point Events, a nonprofit organization that supports local veteran organizations and events. Therefore, all the proceeds from the event will benefit Veterans in the Evansville area.
How YOU Can Sing The National Anthem At PBR Pro Touring Division At The Ford Center
Do you or someone you know have a knack for singing? Rally Point Events is currently looking for two people to sing the National Anthem at each show. You can be one of those people who sing the National Anthem at the Ford Center in front of a sold out crowd. Simply fill out the form below and upload a video of yourself singing the National Anthem. You can upload a link from Facebook, YouTube, or any other video platform OR you can upload your own video straight from your phone by selecting the upload file option. Rally Point Events will select two people to sing the National Anthem before one of the shows, and will also get four tickets to the show, and an invite to the after party! Let's hear you honor America with your rendition of the National Anthem by filling out the form below. You must submit your video by March 25th for the chance to win!