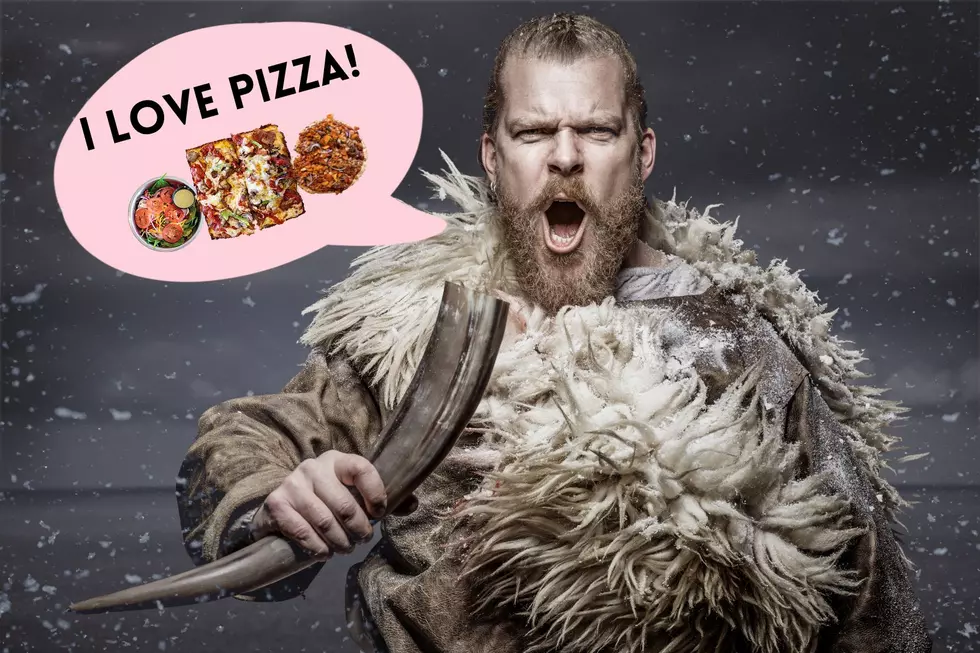 Help Raise Some 'Dough' for the Chandler Elementary Viking PTO – Pizza Fundraiser Today Only
Canva // Azzip Pizza
This is my fifth year in the world of PTO. When my older kids were younger, I didn't get involved and now I wish I had. My youngest came along and she started Kindergarten, I decided to take the plunge and step out of my comfort zone. I joined the Chandler Elementary School PTO. Turns out, it's not as scary as I made it out to be and it's been a great experience.
Not only do you get to know other families in your child's school but you become an instrumental figure in making your child's school experience more positive. School PTOs are more than bake sales. I mean, I don't think we've ever even had a bake sale at the Chandler PTO! We've purchased playground equipment, laptops, and tablets, and donated money to each grade level. We've helped fund arts programs so that they are able to give students both in-class and out-of-class experiences. The Chandler PTO works to show our students love with treats at school and movie days and the teachers appreciation with luncheons and fun events. And finally, we host those family events at school that kids remember all their lives. This fall, we brought back the Chandler Sock-Hop. If you walked into the Chandler gym last October, you wouldn't know you weren't taken back in time to 1955. We had Greasers and poodle skirts and a 1950s playlist that was a bunch of fun.
But, all those things take MONEY MONEY MONEY!
How Do I Help Raise Dough for the Viking PTO by Eating Pizza?
Now, we aren't asking you to make a donation directly to the PTO. (I mean, if you want to, we'd be totally cool with that. Just drop it off at the school.) No, we are simply asking you to go eat some pizza! Today, Wednesday, November 16th, if you dine at the Newburgh Azzip Pizza and present this graphic, or use the code GIVEBACK11 in your online order, a portion will be donated back to the Chandler Viking PTO. The store confirmed that this is also valid for gift card purchases so if you plan on purchasing holiday gift cards, you can do it today and help out the PTO!
What is Azzip Pizza?
If you've never been to Azzip Pizza, first off, it's a locally-owned franchise that started right here in Southern Indiana, so that's cool. When you go in, you can either pick out a pizza off their board or choose your own pizza adventure. Pick your meats, sauces, and veggies. It's all made fresh in front of you in a zip!
And if you have dietary restrictions, they have gluten and dairy-free options. My husband has celiac disease and Azzip is one of the only places that he'll eat out without fear he'll be glutened.
To order, stop in and show the graphic, or order online and use the code GIVEBACK11.
Disable Notifications for the Annoying @Everyone Tag on Facebook
Facebook recently rolled out a new tagging option allowing users within the platform's community groups to tag everyone within that particular group in a single post using @everyone. If you're like us, the number of random notifications from strangers in groups has become more than a little irritating. Below you will find step-by-step instructions to disable Facebook notifications for the @everyone tag both on the desktop site and in the app.
These 8 National Chains in Evansville Will Be Open on Thanksgiving Day 2022
These 8 national retail, pharmacy, and grocery chains will have their doors open to customers in Evansville, Indiana on Thanksgiving Day 2022.