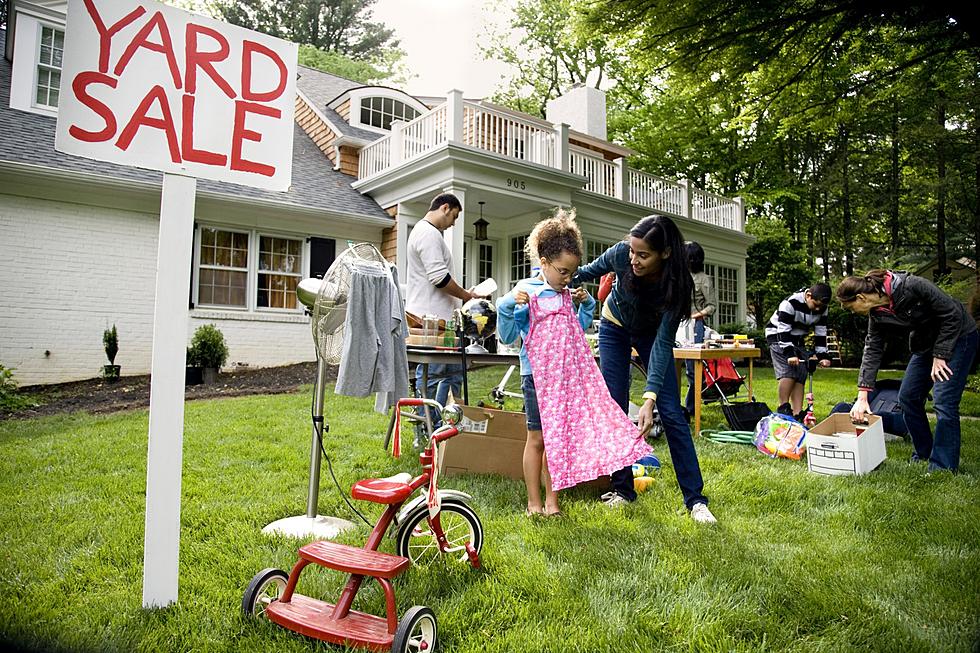 God Smile Ministry Hosting Community Rummage Sale (PHOTOS)
David Sacks/Thinkstock
God Smile Ministry a non-profit organization here in Owensboro is making it their mission to help those in recovery restore their smile and this weekend they're hosting a fundraiser.
Momma always said a smile is the best accessory you can wear.  A beautiful smile gives confidence and radiates courage to people.  It is absolutely one of the most important assets of a person.
Many individuals in recovery through choices of their own have ruined their smiles.  However, everyone deserves a restart, a brand new start and the God Smile Ministry is doing just that by providing dentures to those in recovery from addiction.
This weekend they are hosting a community rummage sale.  The sale will take place at Unity Church in Owensboro at 625 Allen Street near downtown.
Angel here and this is definitely my bargain of the week.  First, because my heart is truly with the recovery community and God Smile does an amazing job.  Second, because they are doing $5 bag sale (such an amazing idea) we have always done these at EVERY sale I have ever hosted so, of course, they are my favorite and they are doing one better and having a $10 garbage bag sale.
I do have an insider tip that they will have LOTS of children's summer clothing, toys, and items.  All money raised will go towards helping men and women in recovery to get dentures.
When heading off to these sales as the buyers don't forget my tips from last week;
To the Buyer
8.  Yes this is all the stuff I have.  Do you see anymore?
7.  If my sign says the sale is 7a-12p it means just that!  Please do not peek inside my garage at 530a or you may get more than you bargained for.
6.  Do not stay an hour looking and then take something from the free box and leave.
5.  No my yard furniture is not for sale do you see a price tag!?
4.  This is not a grab bag sale. Buy or go.
3.  I do not remember the life history of my lawnmower you put gas in it and it cuts grass that's the long and short of it. Pretty simple.
2.No I do not have change for a hundred if I did would I be having a yard sell!?
1. YES, MY DOG BITES!
Enter your number to get our free mobile app
Five Times Angel Looked High Maintenace for Less Than $20