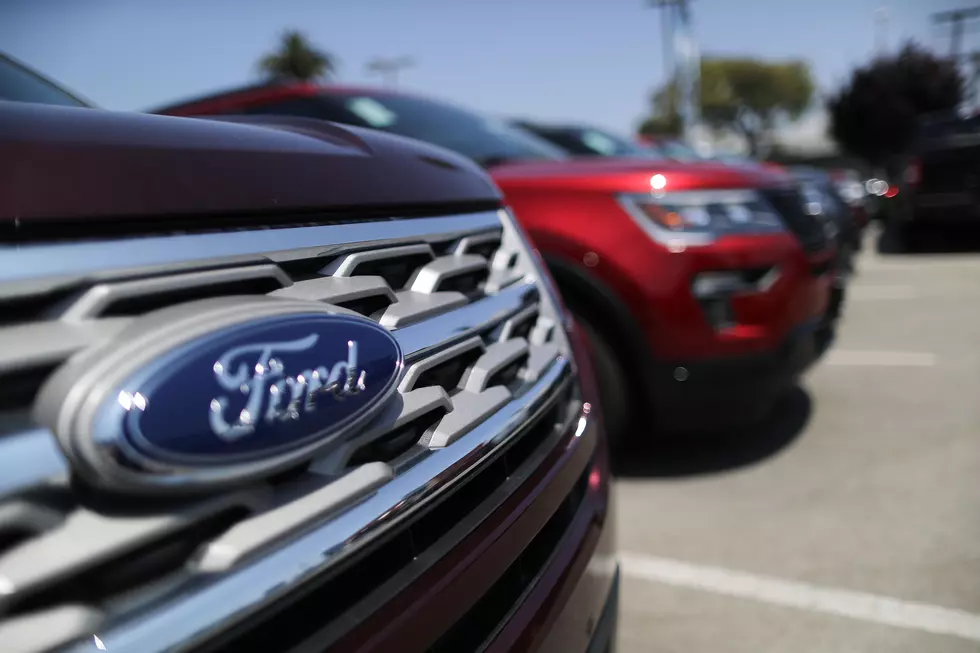 Ford Recalls Explorers Sold in IN, KY, and IL for Rear Suspension Issue
Getty Images
After 13 reports of accidents, six of which resulted in injury, Ford Motor Company is recalling a total of 375,200 of their popular Ford Explorer SUVs to fix an issue in the rear suspension.
The company announced the recall on Wednesday through their website. The recall applies to 2013-2017 Explorer models built at their Chicago Assembly Plant from September 4th, 2012, to January 25th, 2017, and involves the "rear suspension toe link," specifically the outboard section of that link which can fracture and lead to "significant" diminishing of your ability to steer your vehicle.
350,000 of the vehicles impacted by the recall were sold in the U.S. The remaining 25,200 were sold in Canada.
According to the Associated Press, the vehicles were sold in 22 states including Indiana, Kentucky, and Illinois. The report also says the company will begin notifying customers the week of November 30th. The notification will instruct you to take your Explorer to a Ford dealership to have the rear suspension inspected. If the mechanic at the dealership determines there is an issue, they will replace the necessary parts.
Enter your number to get our free mobile app
SCAM ALERT: Text Scams That Look Legit Are On The Rise Involving Apple, FedEx, Food Stamps and More