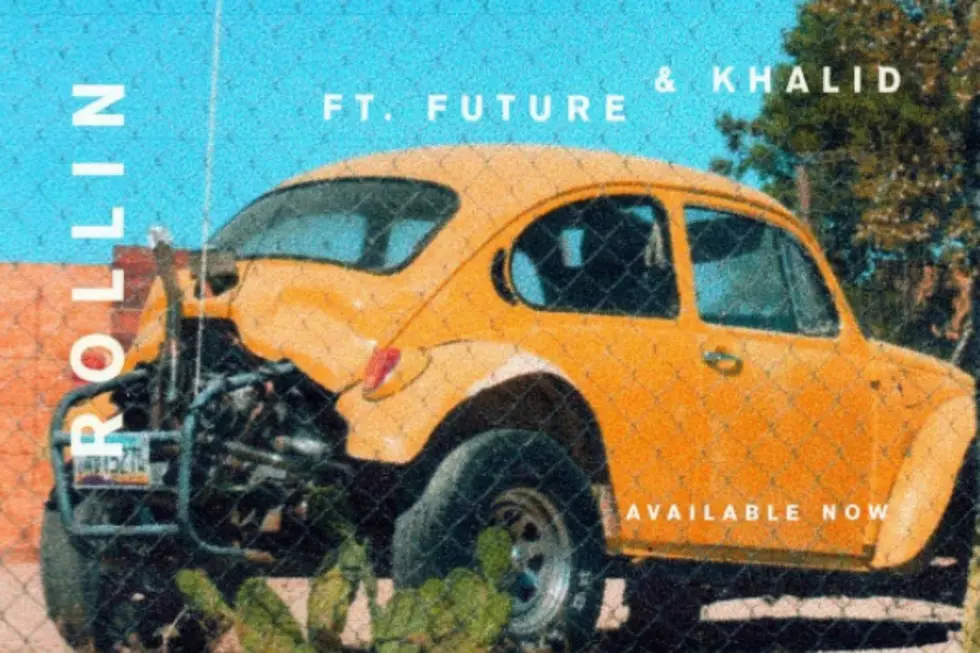 Calvin Harris Drops Feel-Good Song 'Rollin' With Future and Khalid [LISTEN]
Fly Eye Records
Scottish producer/DJ Calvin Harris is trying to get you ready for the summer with his new album Funk Wav Bounces, Vol. 1. With that in mind, he's dropped of a groovy new single featuring Future and Khalid, "Rollin."
"I've been rollin' on the freeway/I've been riding 85/I've been thinking way too much/And I'm way too gone to drive/I got anger in my chest/I got millions on my mind/And you didn't fit the picture/So I guess you weren't the vibe," Khalid offers on the hook, showing love to Atlanta's popular freeway.
Future opens his verse up showing love to Gucci and the finer things in life.
"L-O-V-E on my right leg, that's Gucci (know what I'm sayin'?)/L-O-V-E on my main ho, that's pucci (get what I'm sayin'?)/Caught a lil' jetlag but I'm golden, damn," he raps.
The track is a nice preview of Calvin's forthcoming album, which features a slew of heavy-hitters including Katy Perry, Nicki Minaj, Frank Ocean, Ariana Grande, Pharrell Williams, Snoop Dogg, and John Legend, Big Sean, PARTYNEXTDOOR, Travi$ Scott, Kehlani, ScHoolboy Q, Migos, Young Thug, D.R.A.M. and Lil' Yachty among others.
Funk Wav Bounces, Vol. 1. drops June 30. Listen to "Rollin" above. Purchase the single via iTunes here.
20 Unforgettable Mixtape Moments of the '00s