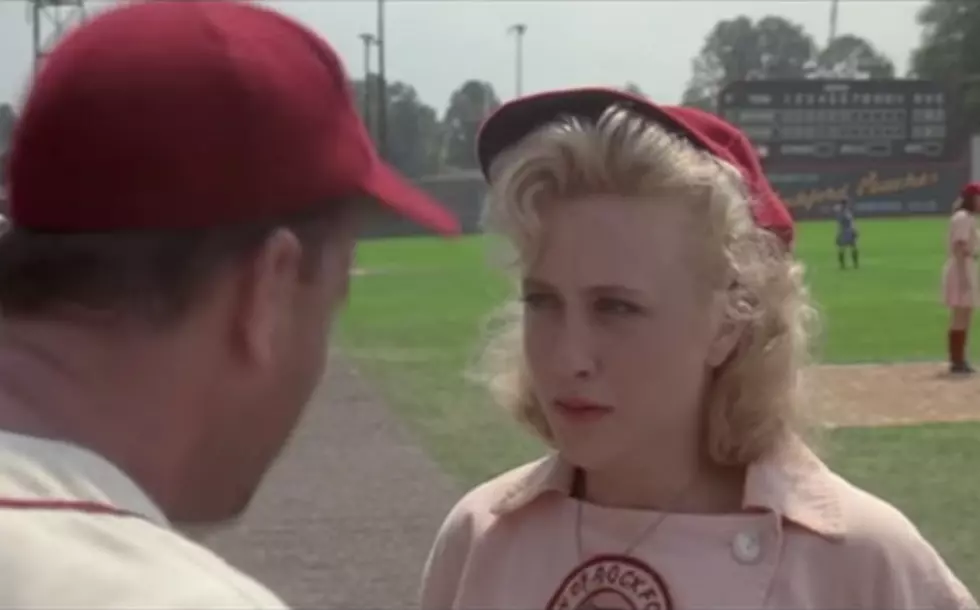 Bosse Field Hosting 'A League of Their Own' 25th Anniversary Celebration September 30th
Credit: MOVIECLIPS via YouTube
It's hard to believe it's been 25 years since the release of 'A League of Their Own,' yet here we are. To celebrate the film's silver anniversary, Evansville Events will host an "interactive screening" of the film at Bosse Field on Saturday, September 30th!
The event will begin at 5:00 p.m. and, in addition to the film screening, will feature bounce houses, face painting, and other activities for kids along with appearances by the University of Evansville softball team. Of course an evening at the ball park wouldn't be complete without hot dogs, popcorn, Cracker Jacks, and peanuts, all of which will be available for only $2.00 each all night long! Specialty and craft beer will also be available.
Organizers are also inviting anyone who played a role in the film as an actor, actress, or extra to be a part of special photo to commemorate the anniversary ahead of the screening.
There will also be a 1940's era costume contest for men, women, and kids so break out those blouses with padded shoulders, knee length skirts, and sports sweaters for a chance to win prizes.
Released in 1992, and starring Tom Hanks, Gina Davis, Rosie O'Donnell, and Madonna among others, a large portion of the movie, including the climatic final game was filmed at Bosse Field. Much of the decor created for the purpose of the film still remains at the field including the large Rockford Peaches logo painted under field's press box.