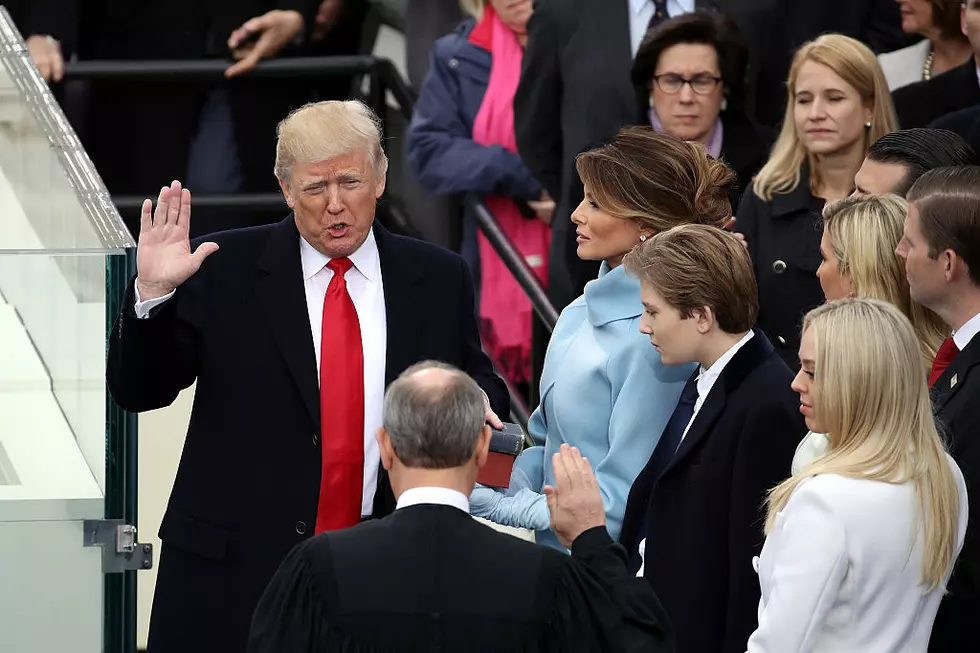 Why I've Decided to Become a Trump Supporter (President's Day)
(Photo by Drew Angerer/Getty Images)
On this President's Day, it might be time to announce my change of heart.
I've taken a lot of grief over some of my Trump jokes over the past year or so. Trust me, I've heard every form of "snowflake" and "liberal tears are delicious." Also, I've been referred to as things that I had to look up their meaning. So I guess, it's finally time to accept that he is our President. I mean, it's been a month.
So why have I decided to become a Trump supporter? Well, it's simple when you think about it: I haven't.
Nope, probably not gonna happen. However, no matter what side of the aisle you are on (or whatever angry email you are currently writing), we can all mostly agree on one thing: Banana Bread is awesome. Here's a recipe, courtesy of Simply Recipes.
Ingredients
2 to 3 very ripe bananas, peeled
1/3 cup melted butter
1 teaspoon baking soda
Pinch of salt
3/4 cup sugar (1/2 cup if you would like it less sweet, 1 cup if more sweet)
1 large egg, beaten
1 teaspoon vanilla extract
1 1/2 cups of all-purpose flour
Method
1 Preheat the oven to 350°F (175°C), and butter a 4x8-inch loaf pan.
2 In a mixing bowl, mash the ripe bananas with a fork until completely smooth. Stir the melted butter into the mashed bananas.
3 Mix in the baking soda and salt. Stir in the sugar, beaten egg, and vanilla extract. Mix in the flour.
4 Pour the batter into your prepared loaf pan. Bake for 50 minutes to 1 hour at 350°F (175°C), or until a tester inserted into the center comes out clean.
5 Remove from oven and cool completely on a rack. Remove the banana bread from the pan. Slice and serve. (A bread knife helps to make slices that aren't crumbly.)
Happy President's Day everyone!
This post was inspired by a this article on Medium.