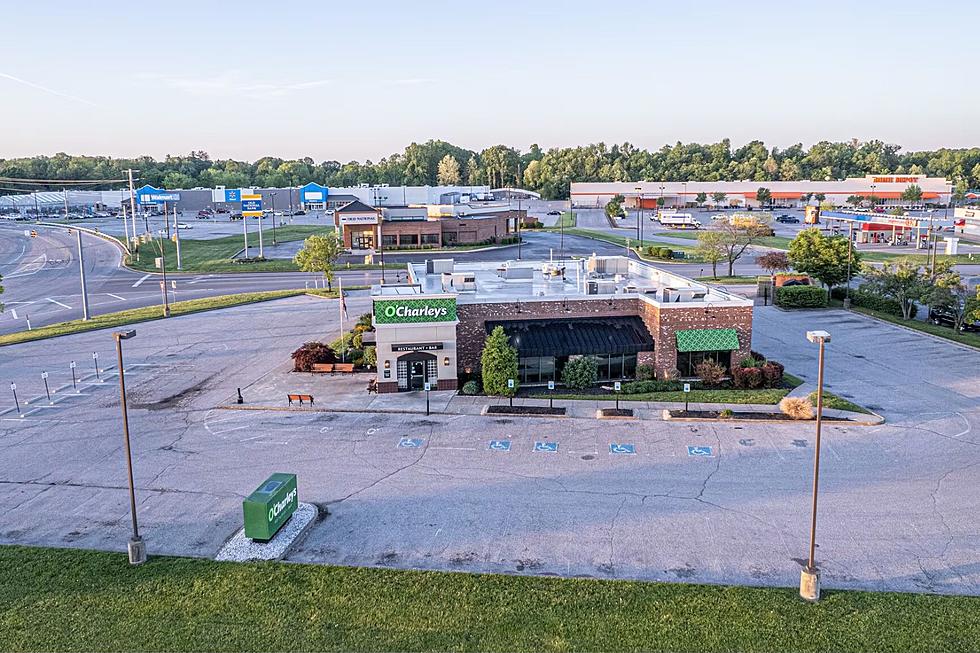 West Side Evansville O'Charley's Restaurant Closes Permanently After 20 Years
Frederick Rupp, White Oak Commercial Real Estate/ Loopnet
A restaurant that has been feeding folks on the west side of Evansville for more than 20 years has closed its doors for good. The announcement came Monday that as of June 11th, the O'Charley's located on Pearl Drive is permanently closed.
Evansville 411 News shared the information on Facebook, saying that the restaurant sent an email to Westside customers thanking them for more than two decades of patronage. The email also reminds us that gift cards are still valid at all other O'Charley's locations.
O'Charley's CEO W. Craig Barber released the following statement...
It is always a difficult decision to close a store but based on a variety of industry challenges and the macro-economic environment over the last few years, we closed this O'Charley's location as of June 11. We sincerely appreciate our loyal guests who have visited us at this location while also being deeply grateful for the outstanding work of our operating team. We encourage our customers to visit us at any of our other restaurants across the Southeast, including several in Indiana.
According to the post from Evansville 411 News, White Oak Commercial Real Estate has put the building up FOR SALE or FOR LEASE. The current sale price is $2,200,000.
There is still one O'Charley's restaurant left in Evansville, located on the east side at 7301 East Indiana St. There is also an O'Charley's on Frederica Street in Owensboro, KY, and more than 120 other locations around the country.
Restaurants We Want to See in Evansville in 2023
We asked you on social media, and these are 20 of the top restaurants that you would like to see come to Evansville in 2023. It might be wishful thinking, or we could be putting it into existence. Only time will tell!
The Definitive Evansville Area Food Truck Guide
We are very lucky to have such a wide variety of food trucks serving the Evansville area. This list contains the majority of the food trucks that we love.