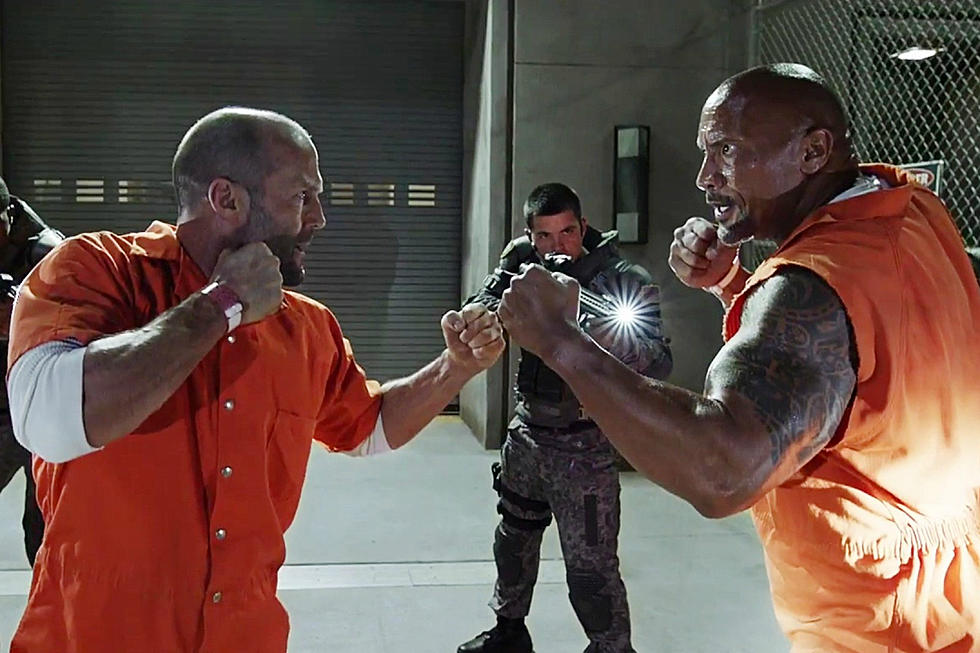 Tyrese Gibson Really, Really Doesn't Want The Rock to Do a 'Fast & Furious' Spinoff
Universal
Tyrese Gibson has taken to posting (and the deleting) pleas on social media for Dwayne Johnson not to leave the Fast and Furious franchise like a lovestruck ex. At least, that's what everyone figures is going on, because there is clearly something going on between the two. Tyrese Gibson has been commenting and the deleting messages to The Rock on his Instagram posts, and today posted an Instagram himself, along with a plea for Johnson to call him back.
This has been going on ever since Johnson posted a 'gram two days ago that saw him sitting at a table, deep in thought, with papers strewn around him and a description that noted that he'd just locked down some sort of deal he couldn't elaborate on for national security purposes." Sounds like something his F&F character Luke Hobbs would say…
If you move forward with that #Hobbs Movie you will have purposely ignored the heart to heart moment we had in my sprinter. I don't wanna hear from you until you remember what we talked about. I'm on your timeline cause you're not responding to my texts messages. #FastFamily is just that a family……We don't fly solo.
Then, today, the final ask:
If you click through, you can see the first photo is of Gibson and the Rock, and the second photo is of Gibson ALONE AND UNSMILING. Very symbolic.
There's been some unrest in the Fast Fam of late, after it was revealed that the Rock referred to one player in The Fate of the Furious as a "candy ass" while shooting, and then we all found out (after much speculation) that he was talking about none other than star Vin Diesel. It may have been what drove Johnson to start working on a Hobbs spinoff if he just can't stand to work alongside Dom Toretto another second, but obviously Gibson is worried he's tearing this family apart. All this, coupled with Michelle Rodriguez's ultimatum earlier today? Yikes, guys. Maybe they ought to settle this with a good old-fashioned street race.