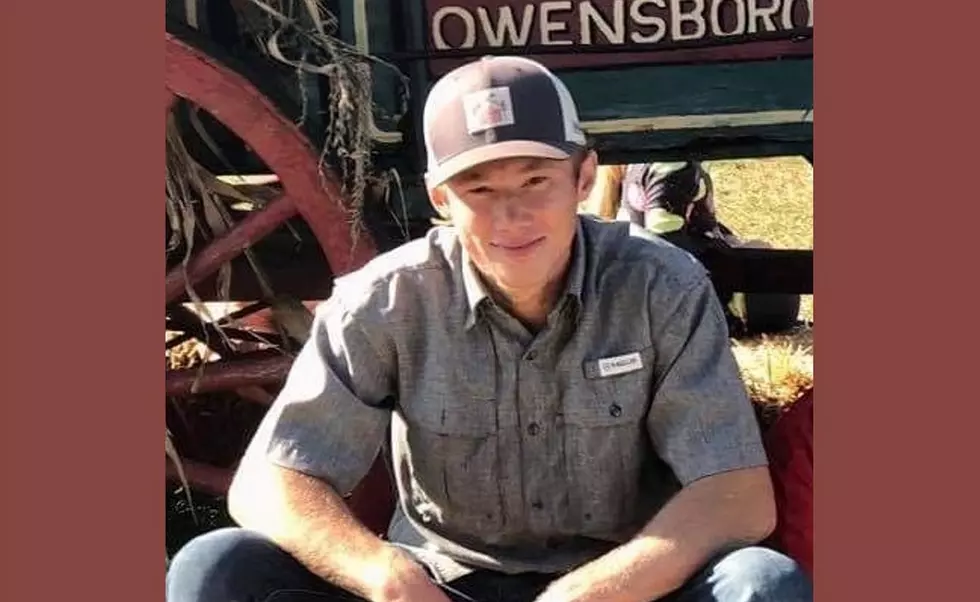 Tributes Pour in as Hunter Lane Howard is Laid to Rest Today [PHOTOS]
Dayna Cox
Hunter Lane Howard will be laid to rest later today as hundreds of emotional tributes pour in. He was just 20 years-old when he passed away on Monday leaving a family, community in mourning. Let's celebrate his life.
My husband always asks me why I write so many articles that make me sad. Often, he walks into the room as I'm typing, sees tears rolling down my face and wonders. Why do you do something that only makes you sad? I'm truly not sure that I have an answer for that. It's just that, when something tragic happens to someone, I want to share their beautiful life. Even if it breaks my heart.
Hunter was a special young man and beloved by so many. I saw the grief first hand, as tears rolled down the cheeks of one of my dear friends on Monday. I learned from her that day just how special Hunter Lane was. Just look at how many people from all over the tristate, and beyond, came out to search for Hunter when he went missing. So many in the community that came together for his family and friends. The social media tributes. Hunter may not have been perfect. Nobody is, but heaven sure did gain a new angel.
Let's now celebrate and remember Hunter Lane who passed away too soon.
Hunter Lane Howard
July 27, 2000 - August 10, 2020
Whitesville, Kentucky | Age 20
Hunter Lane Howard, 20, of Whitesville, passed away on Monday, August 10, 2020 in Owensboro. He was born July 27, 2000 in Owensboro. Hunter was self-employed owning his own logging business. He was a graduate of the Triplett High School and had attended the Bethel Outreach Ministry.
Hunter loved his daughters very much. He loved anything that had to do with the outdoors including coon hunting, A.T.V. riding, fishing, hunting, and riding his horse Cash. He also enjoyed big cookouts with his family and friends, the bigger the better. Hunter was a very outgoing person who never met a stranger and became a friend to everyone he met. He had compassion for others and would do anything for them. Hunter's favorite saying was "You just need some Hunter Howard in your life Ole Son"! He had been sadden recently with the loss of his dog, a black lab named Molly.
Hunter was preceded in death by great grandparents, Dan Cole in 2012 and Tooter Howard in 2013, and a cousin, Cory Galloway in 2016.
Surviving are his daughters, Annsley Marie Howard and Idaleigh Nichole Howard; parents, Kristen and John Jones of Philpot and Jason Howard and fiance Samantha Dunn of Central City; grandparents, Larry and Cathy Holt of Owensboro, Jackie and Gina Howard of Island, John and Mary Jones of Owensboro, and John and Laural Ammon of Hartford; great grandparent, Patricia Cole of Owensboro; a sister, Bailey Dawn Conrad and husband Trevor of Sacramento, and three brothers, Landon Howard and Corbin Cole Jones, both of Philpot, and Brantley Howard of Central City.
The funeral service for Hunter Howard will be 3 PM Sunday, August 16, at Reid's Orchard. Burial will follow in Island Baptist Church Cemetery in Island. Visitation will be from 1 PM until 3 PM Sunday at Reid's Orchard. Everyone planning to attend the funeral service at Reid's is urged to bring your own chairs.
The number of those attending the visitation or funeral service for Hunter shall be within current health and safety directives. Everyone shall wear appropriate personal protective masks and social distance yourselves.
Memorial contributions may be made payable to Kristen Jones for Hunter's Children's Account, mail to Independence Bank, Attention: Jennifer Allen, 2425 Frederica Street, Owensboro, Ky. 42301. Memories and condolences to the family can be shared at www.glenncares.com.
Kristen, Hunter's Mom, reached out to The Band Steele this week and something beautiful happened. "My son Hunter Lane Howard died at the young age of 20 in a drowning accident on the Ohio River while bow fishing in Owensboro, KY Sunday night. Hunter's soul was soothed, when his life was in shambles, by your song "Sit Awhile." Among his chaos he found peace in your music. I'm begging you with all my heart and soul to please come sing this song for his funeral."
Grab a tissue and press play as The Band Steele pays tribute to Hunter.
"This is a day I will never forget, my heart will forever carry a heart ache for a lifetime. Hunter Lane, Momma will never let your memory be forgotten. I will celebrate you the best way I know how, and always watch over your girls Annsley & Idaleigh. Rest easy sweet boy of mine Momma will always love you."
Hunter Howard Leaves Family, Community in Mourning
Enter your number to get our free mobile app