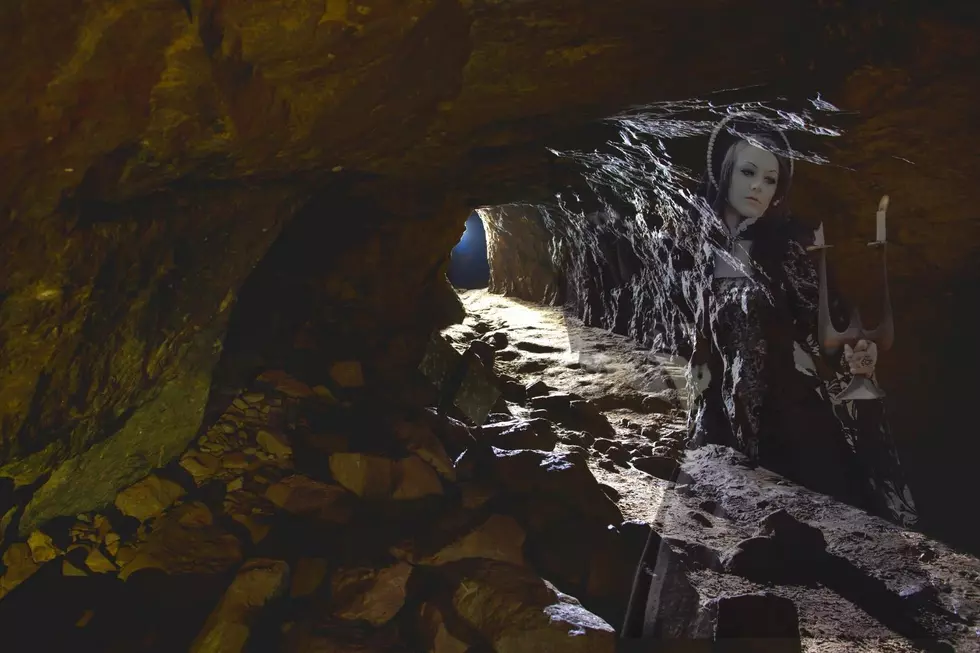 Tour Tennessee's Chilling Bell Witch Cave and Enjoy Hayrides, Music, and More this October
CANVA
The Bell Witch Cave in Tennessee is known for being quite eerie, and this October you can experience it with fun festivities too!
The Story of the Bell Witch
Located in Adams, Tennessee is the Bell Witch Cave.  The Bell Witch Cave is said to be inhabited by the infamous Bell Witch who tormented a farmer and his family many years ago. The lore of the Bell Witch says that she vowed to return to the area, and according to many locals and paranormal investigators, she has made good on that promise and returned to the area.
According to the legend of the Bell Witch, the Bell Witch tormented a farmer, John Bell, and his family for years at their Tennessee home. The legend goes on to say that she took responsibility for John Bell's death which made Tennessee the only state to recognize a death due to the supernatural.   Are you brave enough to tour the infamous Bell Witch Cave?  The guys of Ghost Adventures braved the Bell Witch Cave, and they had quite a scary experience. However, the promise of hayrides and live music may entice you to brave the cave!
Brave the Cave in October With Fun Events
If you're brave enough to brave the Bell Witch Cave this October, you can also enjoy fun events like hayrides, live music, and food.  According to the Bell Witch Cave Facebook Page, they are hosting fun events on weekends throughout October.
According to the graphic shared by The Bell Witch Cave, you can enjoy cave and cabin tours as well as hayrides, food, and music, weekends throughout October, weather permitting.  Here's the schedule:
Fridays October 7th, 14th, 21st, and 28th 7PM-12AM
Saturdays October 8th, 15th, 22nd, and 29th 12 PM-12 AM
Sundays October 9th, 16th, 23rd, and 30th 12PM-6PM
Halloween night 12 PM-9 PM.
See Inside The Bell Witch Cave Located in Tennessee