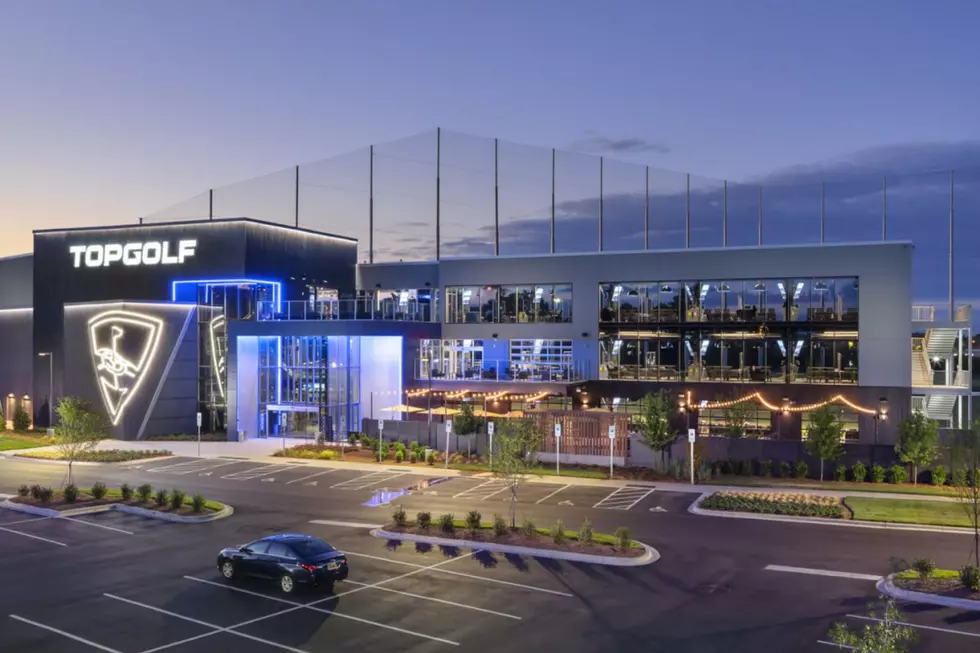 Top Golf Louisville Announces Opening Date, and it's Sooner Than You Think
Top Golf
Fans of Top Golf have been clamoring for the Louisville, Kentucky location to open for quite some time now. It turns out that they don't have to wait too much longer.
A few years back, I went to Top Golf for the first time. As someone who isn't a golfer, I was hesitant to go. A lot of questions went through my mind before going. Would I have fun? Would I be good? Would I even know what the heck to do? To my surprise, I had a blast. It didn't take long for me to fall in love with Top Golf when I arrived.
For those who don't know, Top Golf is an entertainment venue for all ages. Essentially, you are set up in climate-controlled hitting bays where you can tee off to try to hit one of the giant outfield targets with high-tech balls that will score themselves.  You don't even have to worry about bringing clubs, because Top Golf has complementary clubs that you can play with in each bay. There are more than a dozen types of games that you can play in your bay too
Top Golf Opening Soon in Louisville
When it comes to Top Golf locations closest to the Evansville area, you have locations in St. Louis, Cincinnati, Indianapolis, and the closest one being Nashville. However, the new Lousiville location will soon be the nearest Top Golf to the Evansville area. We have been hearing about this new location in Louisville for a while now. No one really knew when it would be opening, but now we do.
The new Top Golf Louisville venue will be opening up on Friday, November 18th, according to Top Golf's website. Topgolf is located on Shelbyville Road in the Oxmoor Center in Louisville, Kentucky. You can get a glimpse of the location, and learn more in the video below.
The Airstream Resort Park in Louisville, Kentucky
You could stay in any resort park and have fun. But when you stay at PROGRESS PARK, your accommodations are
Airstream RVs
! They also have cottages for larger groups.
Louisville Mega Cavern Adventures
Check Out Louisville's Indoor Theme Park