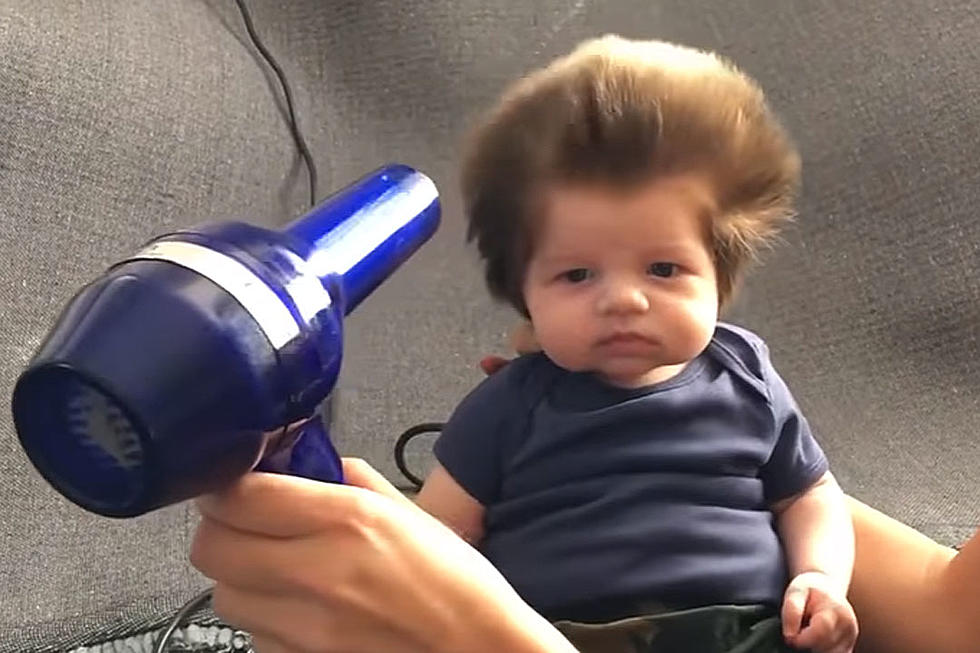 This 8-Week-Old Has The Best. Hair. Ever.
Rigel, YouTube
Wherever he goes, this tyke is the mane attraction.
Junior Cox-Noon is an eight-week-old British boy with an eye-popping, head-turning, gasp-inducing head of hair.
Junior's mom, Chelsea, says no one can believe it. "The doctors say they are amazed and have never seen a baby with so much hair in all the time they have been working. Everyone's shocked." She added, "It's literally just growing and it grows out not down so it sticks up."
Junior's mom has earned him the nickname Baby Bear because, as his mother, said, "He looks like a little bear but when he's angry he looks like a little gremlin."
And this isn't just some short-term trend Junior will be rocking, either. "I definitely don't want to cut it, I want to see how long it actually does grow out," Chelsea said. "I don't know where his hair has come from it's like a big ball of candy floss."
The down side to his incredible hair? Chelsea says it takes a lot longer to go shopping because they're constantly stopped by people who are in awe of Junior. Ah, the price you pay for fame.