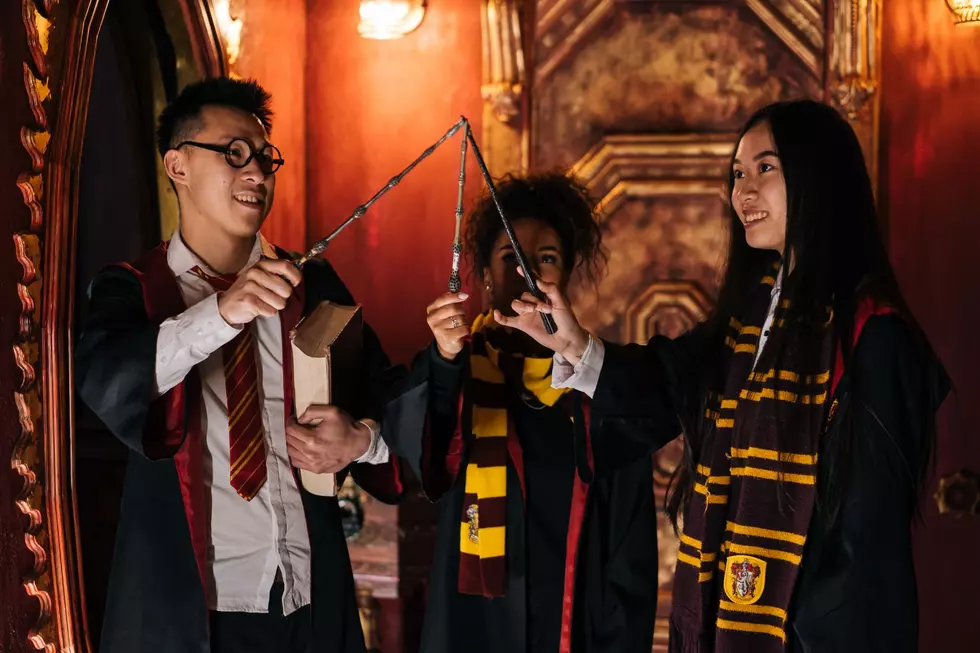 The Magical World of Harry Potter is Coming to Illinois This Fall
Canva
Calling all wizards and muggles alike. You're all invited to experience everything Harry Potter at the Wizarding World of Harry Potter Magic at Play.
Opening November 11 in Chicago (Water Tower Plaza) explore three floors of everything Harry Potter. Kids (and adults) will be able to climb and go on a magical adventure all inspired by the world of Harry Potter. There will be several activities throughout the three floors to discover and explore everything Harry Potter.
Fans will encounter an opportunity to discover and explore what Harry went through when he was at Hogwarts. This is a hands-on experience that will include audio, interaction, and several activities throughout the exhibit. You will see it all from the classrooms, the great hall, Hogsmeade, Hogwarts Express and so much more.
Harry Potter: Magic at Play will make its launch in Chicago this November making its worldwide debut in November. This pop-up show will be at the Water Tower Plaza until May so you will have plenty of time to check out the exhibit. The same company that is putting this on also brought The Office Experience to Chicago, which as an Office Fan was so fun walk-through.
Tickets are on sale now and will make a really great Christmas present to that Harry Potter Fan in your life. My daughters and I are planning to take a trip in March and we are so excited. Since we can't get to Orlando we will just have to take a train to Chicago to see this one-in-a-lifetime exhibit of our favorite books and movies.
LOOK: Baby names that are illegal around the world
Stacker
scoured hundreds of baby name databases and news releases to curate a list of baby names that are illegal somewhere in the world, along with explanations for why they're banned.