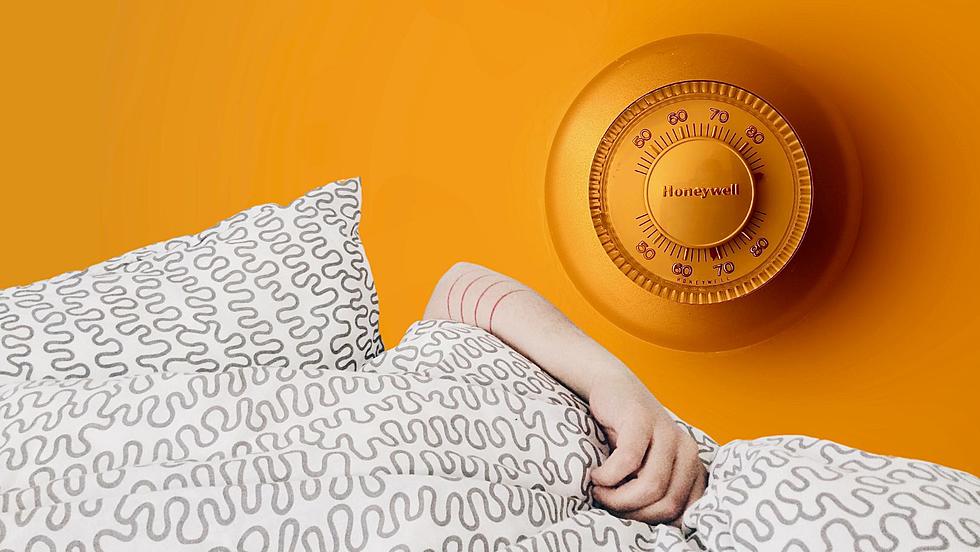 The Ideal Sleeping Temperature to Survive Kentucky Summer Nights
moja msanii/elisabeth lies /CANVA
I don't know if it's my ginger attributes or if I am just spoiled, but I cannot handle the heat of our Kentucky summers. I remember living in the ancient Threlkeld Hall at The University of Louisville where my AC unit was always on the fritz.  One evening, it was so hot I lined water (and beer) bottles along my bed as I tried to sleep.  Tried being the keyword here. I was awake all night! It got so hot, my decorative candles melted onto the shelf.
As temperatures rise, I am curious as to whether other folks have this same problem. What is the average summer sleeping situation? My parents have always been frugal about their OMU bill, but I just can't be uncomfortable in my own house.  I refuse to bump our thermostat up past 70 during the day, and I've got it set even lower at night. I also HAVE to have a fan on with a cold quilt and pillow or I will toss and turn all night.
Circadian Rhythm
The Sleep Foundation has determined that a person's sleep quality is determined by their circadian rhythm also known as the body's "master clock."  A room's lighting, smell, sounds, and temperature can all play a part in how well your body can rest.  As well as other things including diet, exercise, and hydration.
What Happens While You Sleep?
Have you heard of Melatonin? It is a sleep hormone produced by your body as it cools during a typical sleep cycle. If you find you're having trouble sleeping, you can buy it in gummy form at the pharmacy, or you can try lowering the thermostat in your bedroom.  Once your body reaches its most restful stage, it stops regulating its temperature. That's why you'll sometimes wake up sweaty or even freezing.
What Do the Experts Say?
According to the Sleep Foundation, "most doctors recommend keeping the thermostat set between 60 to 68 degrees Fahrenheit (15.6 to 20 degrees Celsius) for the most comfortable sleep."
I'd much rather pile on the blankets and snooze in a meat locker than strip down to my skivvies and still be sticky and hot. My sweet husband, Michael, likes to be warm, so he will sometimes sleep in a hoodie and sweatpants. I would say that's a better alternative to dealing with me if I am tired and grumpy.
What about you? Do you sleep better if the room is cold? Or do you need to be snug as a bug?
LOOK: The most extreme temperatures in the history of every state
Stacker
consulted 2021 data from the
NOAA's State Climate Extremes Committee (SCEC)
to illustrate the hottest and coldest temperatures ever recorded in each state. Each slide also reveals the all-time highest 24-hour precipitation record and all-time highest 24-hour snowfall.
Keep reading to find out individual state records in alphabetical order.