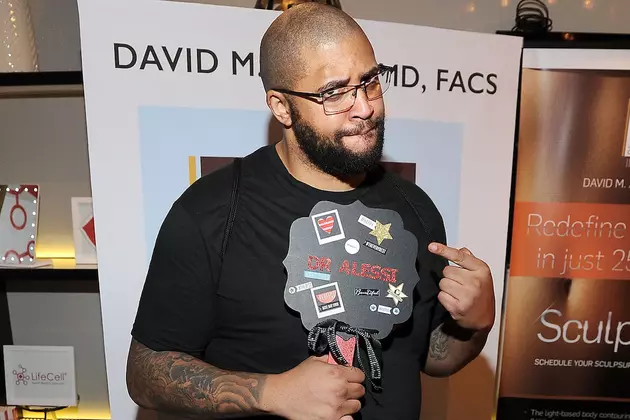 Suge Knight Actor From 'Straight Outta Compton' Movie Charged With Terroristic Threats
Jerod Harris, Getty Images
R. Marcos Taylor is having an extremely hard year, as reports are surfacing of his second arrest this month after he was previously arrested for assault. According to TMZ, the actor who portrayed Suge Knight in Straight Outta Compton in 2015 has been arrested and charged with terroristic threats after being detained at a bank in New Jersey.
The outlet says that the actor allegedly went on a "rampage" at a TD Bank on Aug. 8, as he was having an issue with his bank card and needed a new one. Taylor reportedly approached a bank employee with hostility from the beginning, with one witness claiming that he told the employee, "I will fucking kill you."
Once authorities arrived on the scene, the actor was allegedly seen in a fighting stance, leading officers to pepper-spray and arrest him. Taylor is reportedly being charged with terroristic threats, obstruction of justice and disorderly conduct.
If you recall, reports also surfaced this week that Taylor was arrested and charged with multiple accounts of assault after punching two people at Carrabba's Italian Grill in Green Brook, N.J. on Aug. 9. If the timeline is right, this means that Taylor was reportedly arrested just a day apart for the two separate incidents.
This counts as Taylor's third reported arrest of the year, as he previously was detained in Miami Beach for slamming a body guard at a hotel back in May.
See 25 of the Best Hip-Hop Projects of 2017 (So Far)