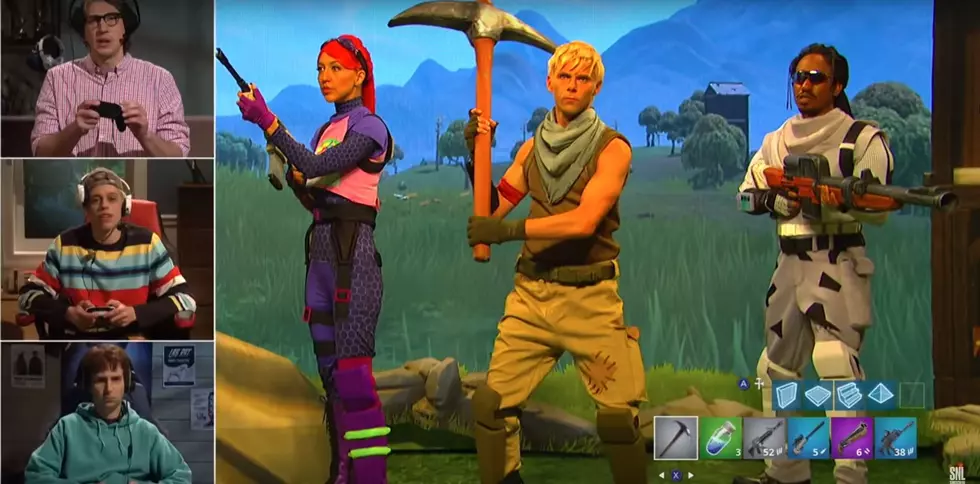 Saturday Night Live via YouTube
A LOT of people are reporting about some of the happenings from this weekend's season premiere of Saturday Night Live!  Sure, musical guest Kanye West wants to be known as just "Ye," went on a political rant while wearing a "Make America Great Again" hat, and dressed up like a bottle of water!  Yes, Pete Davidson told us about his summer with Ariana Grande and joked about switching her birth control pills with Tic-Taks...  But what about the great sketches?
Thankfully, the season premiere, hosted by Adam Driver, was full of great sketches too, including this one that parodies the video game phenomenon "Fortnite!"  Check out "Fortnite Squad" in the video player below!