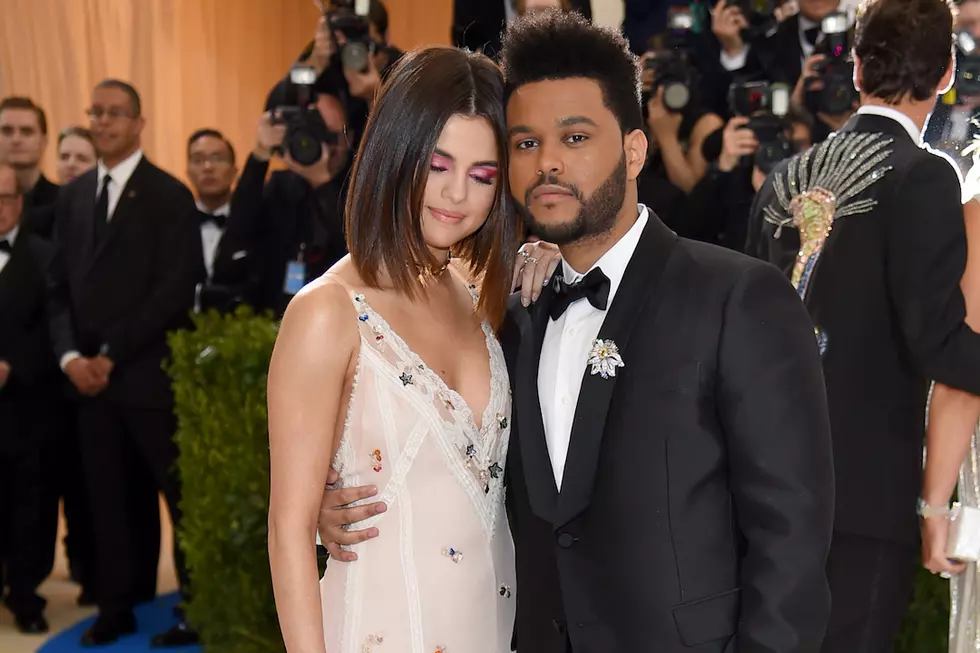 Selena Gomez and The Weeknd Call it Quits
Dimitrios Kambouris, Getty Images
I'm not crying, you're crying.
Selena Gomez, 25, and The Weeknd, 27, have broken up after 10 months of dating, according to People.com.
According to multiple sources, distance may have played a part in the split. Or...was it Justin Bieber? Apparently Gomez and Bieber have been spending more time together recently. They had breakfast and attended church together over the weekend.
Nonetheless, I'm sad to see the two call it quits. Kind of. I mean, I do believe Abel and I are meant to be, so it doesn't sting all that much.
I also have a crush on Selena, so their relationship always put me in a bind. They did make a pretty cute power couple, though.
Now, I can step back and relax knowing my two Hollywood crushes are both single. I know I don't stand a chance...but a girl can dream, right?