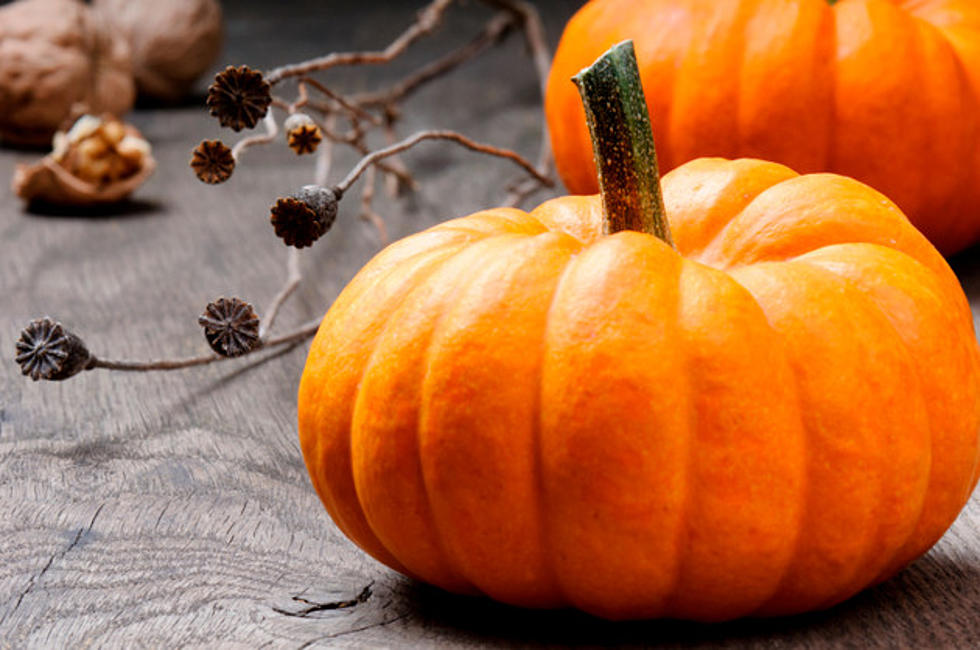 See What Happens When You Leave Your Rotten Halloween Pumpkins in a Flower Bed [UPDATE]
(Paul Grecaud / Thinkstock)
Things are starting to get even more out of hand in my front yard.
A couple of weeks ago, I shared a few pictures from the flower bed in front of my house where a pumpkin plant has started to grow from the seeds of our Halloween pumpkins last year after we left them out too long and they started to rot.
How they managed to survive the brutal winter temperatures we had in the Tri-State, I have no idea, but they did, and thanks the amount of rain we've received so far this year, not only has a plant grown, it has flourished. It's completely taken over one corner of our flower bed, and has started to creep its way into our yard. Now, it's starting to bear the fruits of its labor so to speak.
If we allow this thing to keep going, and at this point I'm curious enough to see how big it can get, the good news is we won't need to buy pumpkins for Halloween this year.