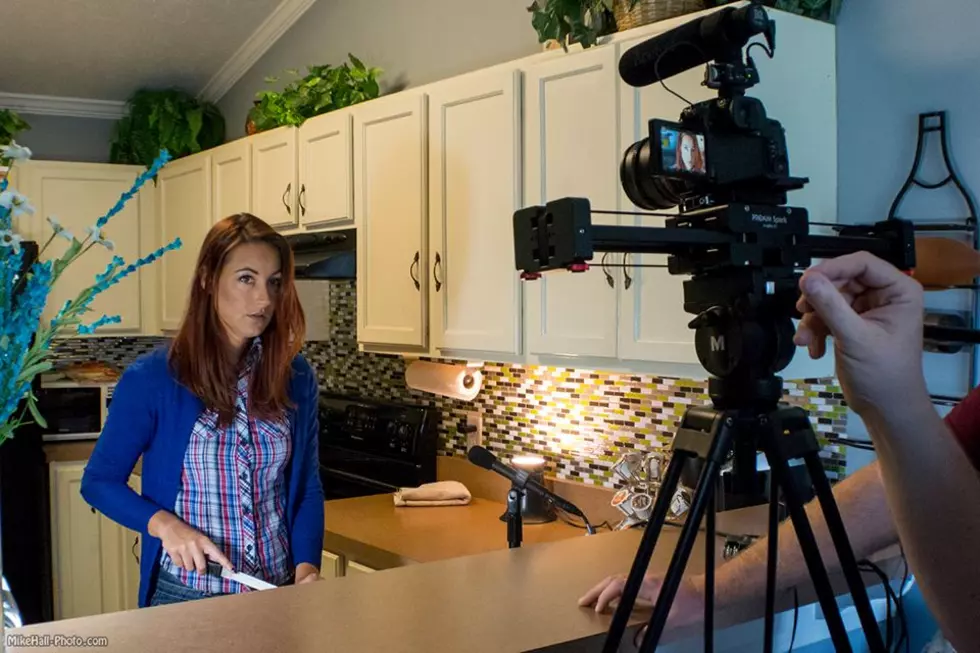 See Volumes of Blood: Horror Stories at MayDay Film Festival This Weekend
MikeHall-Photo.com
Our own Kat Mykals made her big screen debut in Volumes of Blood: Horror Stories and you can see it this weekend at the MayDay Film Festival!
The MayDay Film Festival is taking place this Friday and Saturday at Showplace Cinemas South in Evansville. This two-day festival featuring local, regional, national and international Indie films is in it's 9th year and will include a double feature showing of horror anthology Volumes of Blood: Horror Stories and horror comedy Butcher the Bakers on Saturday night - both created right here in the Tri-state.
Butcher The Bakers starts at 5:30 pm and Volumes of Blood: Horror Stories at 7:45 pm, all produced by Owensboro, KY filmmaker P.J. You'll see our own Kat Mykals on the big screen during a scene in Volumes of Blood. (See the Official Trailer here)
Starks. Starks had this to say about the projects:
"I've been really lucky to be involved with films that are all so different. Lattie is a serious art house character piece, Butcher the Bakers is a wacky horror comedy and Volumes of Blood: Horror Stories is a horror anthology with all sorts of genre elements mixed together. This years festival has some truly great talent involved and I couldn't be more excited to be part of it."
Lattie, written and directed by Evansville native Kevin Chenault, will be screening in Theater 1 at 12:15 pm. Tickets for the MayDay Film Festival will be available at the door for just $5 for a weekend pass giving you access to all of the Indie films.