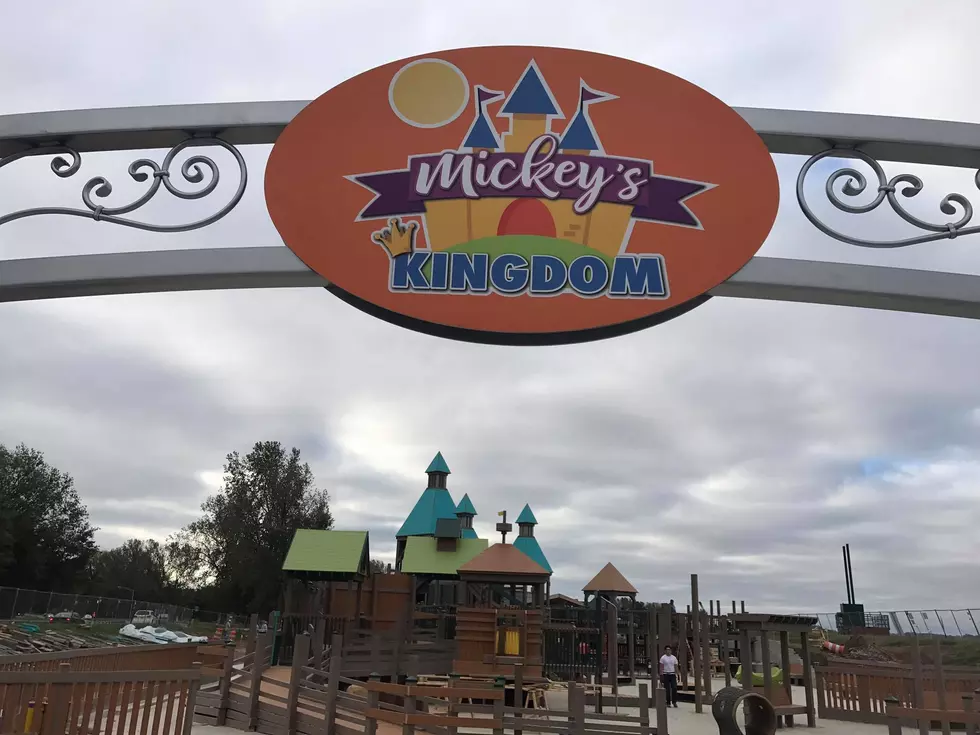 See the Progress of Mickey's Kingdom [Pics]
Mickey's Kingdom Entrance Photo by Billy Bolin
For 10 days in September, over 3,500 volunteers helped with the Community Build of Mickey's Kingdom. Now, the pros are putting the finishing touches on this amazing park, that will be accessible for everyone.
The swings and slides are being installed today.
The ribbon cutting will be held Saturday, October 27th 2018 at 9:30am. Here's a clever way to remember!